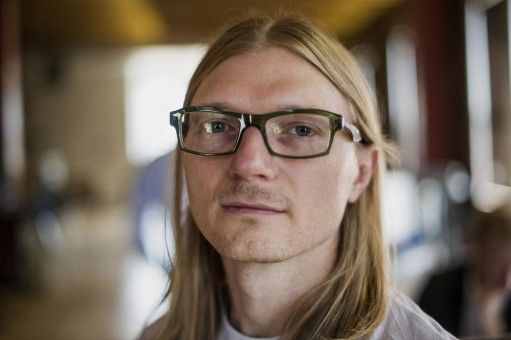 Jesse Powell, the CEO of crypto exchange Kraken, has criticized financial regulators in the United States for favoring their own interests over the greater good by allowing "the bad guys" to thrive.
Through a series of tweets on February 19, Powell expressed his belief that regulatory bodies, such as the Securities and Exchange Commission, are using crypto companies that comply with regulations as a decoy, while turning a blind eye to those that engage in fraudulent activities.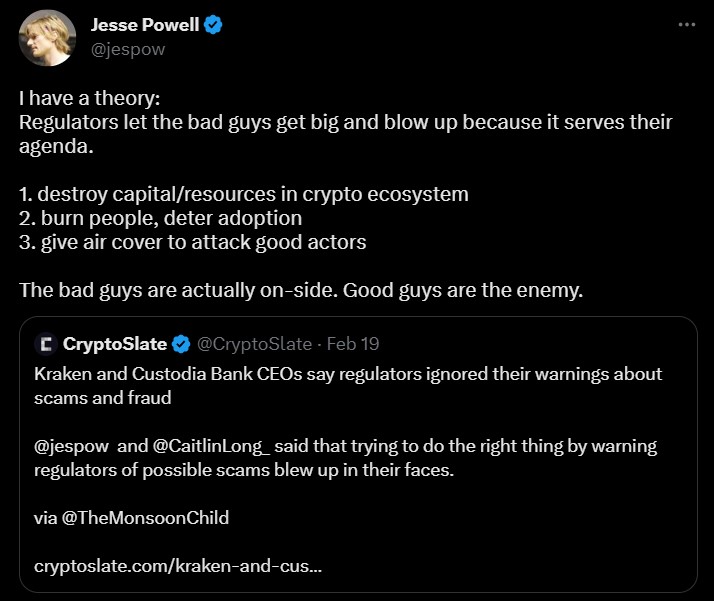 According to Powell, this could lead to a situation where these "bad actors" could cause irreparable damage to the industry by attracting users, revenue, and investments, which should have gone to legitimate companies.
Powell further suggests that the regulators could then choose to prosecute the violators at a later stage, after they have already caused significant damage to the industry.
"The bad guys are actually on-side," said Powell. "Good guys are the enemy. If the bad guys can run long enough without blowing up, they might just kill the good guys for you."
After Kraken and the SEC reached an understanding, Powell made a statement stating that Kraken will discontinue providing staking services or programs to customers in the United States and pay a sum of $30 million as disgorgement, prejudgment interest, and civil penalties.
Several people within the cryptocurrency industry have expressed their disapproval of the SEC's approach, labeling it as "regulation through enforcement," a sentiment that has been echoed in the regulator's efforts to restrict celebrities from endorsing tokens through social media platforms.
During September of 2022, Powell revealed that Kraken's chief operating officer, Dave Ripley, would replace him as the CEO. Powell, on the other hand, would stay on as the board's chairman at the crypto firm.
It was also reported that the SEC was planning to take enforcement action against Paxos.
The reason for the action was alleged violation of investor protection laws in its dealings with stablecoins, particularly Binance USD (BUSD), causing a decline in their ticker price to $1.00.