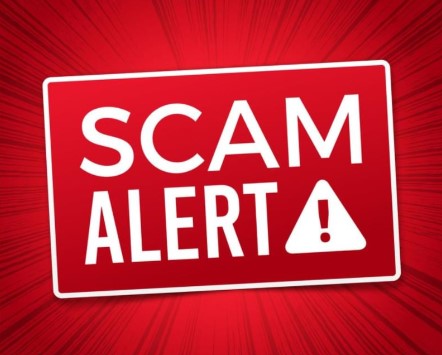 The team in charge of restructuring the bankrupt FTX cryptocurrency exchange has cautioned investors about fraudulent tokens that may exploit the exchange's predicament.
In a tweet, the FTX Debtors advised stakeholders to remain vigilant for deceptive activities by organizations alleging association with FTX.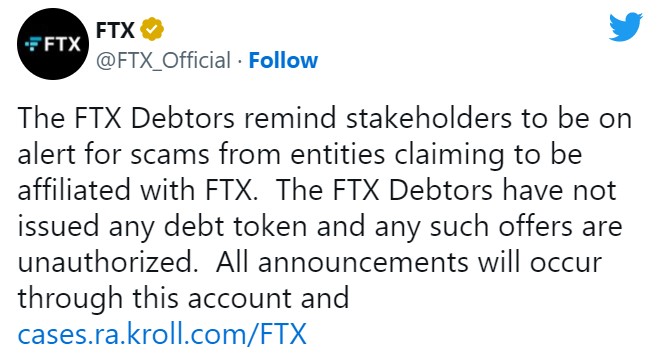 They clarified that they have not created any debt tokens and that any offers for such tokens are not authorized.
In this context, "Debtors" refers to the company itself, while "creditors" are the entities to which the company owes money, such as its customers.
FTX's warning did not explicitly mention any particular token, but it is likely that the caution was regarding a new token named "FTX Users' Debt," or FUD, which became available for trading on Justin Sun's Huobi exchange on February 7th.
Despite reaching a peak of $80.13 on its launch date, trading volume for the token was modest, generating only approximately $1.8 million in 24 hours.
FUD's value has since plummeted, and as per CoinMarketCap data, it currently trades at $15.73. FUD trades exclusively on Huobi, and against only two stablecoins, Tether (USDT) and USDD.
According to CoinMarketCap, the token has generated less than $250,000 in trading volume in the past day.
On November 11, FTX declared bankruptcy, and its founder, Sam Bankman-Fried, resigned from his position as CEO.
The platform's downfall was due to a bank run that drained its liquidity, and the company admitted that it didn't possess one-to-one reserves of customer assets. As a result of this incident, Bankman-Fried has been arrested and charged with eight financial crimes.
The authorities allege that FTX was criminally mishandled, and with billions of dollars now unaccounted for, former customers are uncertain whether they will ever recover the funds they held on the exchange. On top of this, fraudulent tokens like FUD may be exacerbating the financial losses of these customers.
It is important to note that Houbi, which is led by Justin Sun, the founder of Tron, and is based in Seychelles, also resorted to workforce reduction this year.
The company laid off 20% of its employees, similar to other exchanges like Coinbase, Crypto.com, and Kraken that made significant cuts to their staff during a harsh bear market.