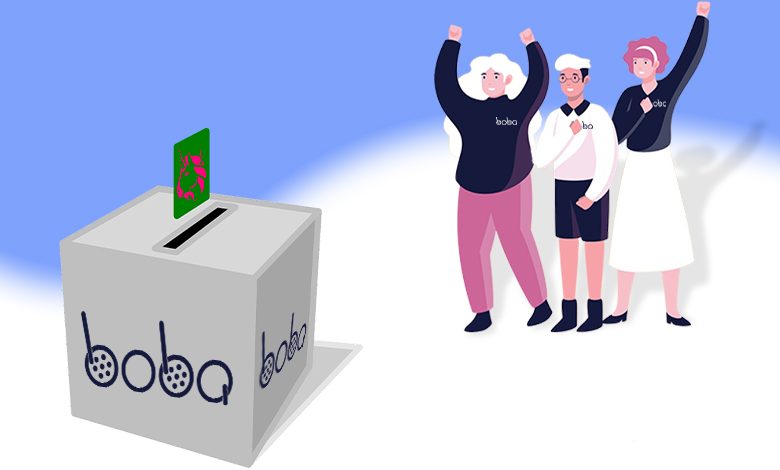 The Boba Foundation, representing the Boba Network community, has announced the successful outcome of a governance vote to bring Uniswap v3 to the Ethereum Boba Network Layer-2.
The proposal, supported by organizations like FranklinDAO and GFX Labs, received 51.01 million "yes" votes out of the 40 million needed.
The deployment of Uniswap v3 to the Boba Ethereum Network is expected to take place in the coming weeks.
It is worth noting that Boba Network is a multichain Layer-2 scaling solution that utilizes rollup technology to enable seamless blockchain communication. The protocol has multichain support for networks such as Binance Smart Chain, Avalanche, and Moonbeam, and offers lightning-fast transactions with fees up to 100 times lower than Layer-1.
The Boba Network is powered by Hybrid Compute technology that combines on-chain and off-chain computing to enhance decentralized applications.
On one hand, the driving force behind Boba Network is Enya Labs, a firm that was established by a group of experts from Stanford University with backgrounds in distributed systems engineering and application development. The company helps clients and organizations bridge the gap between web2 and web3 technologies, promoting the widespread use of blockchain for a more transparent and connected world.
On the other hand, Uniswap, the largest decentralized exchange on the Ethereum blockchain, enables users worldwide to trade cryptocurrencies without intermediaries. It was a pioneer of the Automated Market Maker (AMM) model, an alternative to traditional order books, where users provide EVM-based tokens to Uniswap liquidity pools, and algorithms set market prices based on supply and demand. By adding tokens to Uniswap's liquidity pools, traders can earn rewards for facilitating peer-to-peer trading.
Uniswap allows anyone to supply tokens, trade digital assets, and even create and list their own. Currently, the platform offers hundreds of trading pairs, including popular assets like ETH, USDC, and WBTC.
The integration of Uniswap with Boba Network is expected to bring a surge in its community, value locked, and transaction volume. The combined impact of increased liquidity, faster transactions, and lower fees will lead to the development of new trading approaches and a thriving ecosystem that utilizes Boba's Hybrid Compute technology.
Boba Network's Hybrid Compute protocol will enable the creation of a new era of DeFi applications that can be built on Uniswap and take advantage of both on-chain and off-chain capabilities.
Although the Uniswap protocol will remain open to all, developers can build a compliant layer that leverages Hybrid Compute and integrates with existing KYC/AML services, making Uniswap more accessible to the institutional market.
The integration of Uniswap on Boba Network will also offer the platform the chance to expand its user base to include the users within Boba's multichain ecosystem, resulting in an increase in both its total value locked and its transaction volume.
To make sure that Uniswap can fully benefit from this deployment, the Boba Foundation has pledged to allocate $1 million worth of BOBA tokens to promote the use of Uniswap v3 on the Boba Network.
The funds will be managed by a multisig wallet co-owned by the Uniswap Grants Program and the Boba Foundation and will be distributed to projects that aim to drive the adoption of Uniswap V3 on the Boba Network.
This funding is mainly aimed at boosting liquidity on Uniswap v3 on the Boba Network, but any project aimed at promoting its adoption can apply for a grant.
Moreover, the deployment will also help Uniswap expand its reach in the Asian market, as Boba has already gained popularity among South Korean users and is now expanding into Japan and other countries in the region.