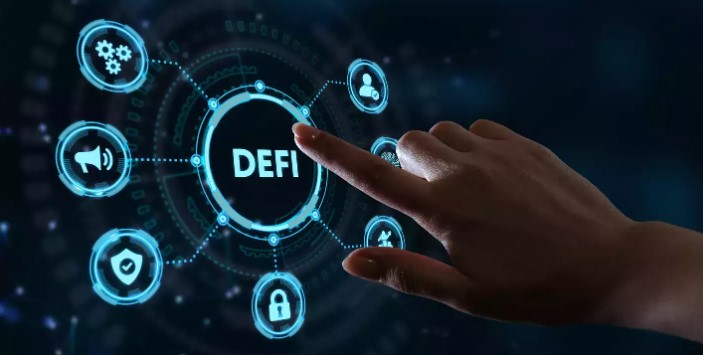 The harm inflicted on the crypto industry due to the recent collapse of major crypto systems is gradually being repaired as responsible parties take action to restore the confidence of investors.
Key players in the decentralized finance sector united to demonstrate the advantages of running trustless, interoperable, and permissionless platforms.
On February 6th and 7th, more than 30 DeFi protocols participated in a 24-hour effort to freely share tweets from other protocols, emphasizing the permissionless and interoperable aspect of Web3.
Prominent projects that took part in this campaign include Yearn, MakerDAO, SushiSwap, and Aave, among others.
Although DeFi has gained widespread recognition with significant institutional players entering the field, it still faces a tarnished reputation due to various exploits.
MakerDAO's Chief Marketing Officer, Mamun Rashid, believes that in order to fully realize the potential of DeFi, there must be a collaboration between the existing ideas and expertise within the space.
The projects involved in the recent campaign see DeFi as a more cooperative ecosystem, rather than a competitive one.
SushiSwap's CEO, Jared Grey, noted that DeFi is designed to challenge the current financial system which has traditionally created barriers and limited economic freedom. By utilizing the technology's composability, DeFi can democratize and provide more fair, secure, and transparent financial tools and products to a global audience.
Grey also emphasized that it's crucial for those within the DeFi community to spread the correct message about the industry. This is why the collaboration of over 30 builders in the DeFi space is significant and timely.
It is important to note that in the past year, DeFi projects have been a major target for exploits and attacks, with a report from Beosin showing that DeFi received the highest number of attacks in 2022.
This resulted in a 47.4% increase in security losses in 2022, amounting to $3.64 billion. Despite this, the industry is expected to continue facing exploits from new projects entering the market and increasingly sophisticated hackers. However, the DeFi space began the year with positive growth, according to a report by DappRadar.
To further boost DeFi and Cosmos adoption, a new $150 million ecosystem fund was established by Injective in January.