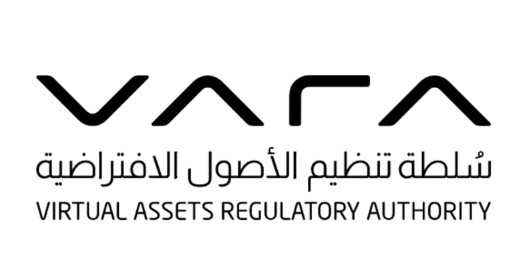 On February 7, 2023, VARA, based on the final approval of its Board of Directors, issued its regulations and regulatory legal manuals related to digital assets, based on Law No. (4) issued in 2022 regarding the regulation of virtual assets in the Emirate of Dubai.
As a matter of fact, VARA has notified the much-anticipated Full Market Product (FMP) regulatory framework that it has released the Virtual Assets and Related Activities Regulations 2023 (VARA Regulations) and multiple rulebooks thereunder.
The VARA Regulations set out the regulatory framework governing virtual assets and all related activities in the Emirate of Dubai, including the supervision and enforcement powers of VARA.
The rulebooks issued under VARA Regulations can be classified into two categories, as set out below:
(i) Mandatory Rulebooks: these rulebooks are required to be mandatorily complied with by all VASPs
(a) Company Rulebook;
(b) Compliance and Risk Management Rulebook;
(c) Technology and Information Rulebook; and
(d) Market Conduct Rulebook.
(ii) Activity Specific Rulebooks: these rulebooks apply to specific activities which includes the following services:
(a) Advisory Services Rulebook;
(b) Broker- Dealer Services Rulebook;
(c) Custody Services Rulebook;
(d) Exchange Services Rulebook;
(e) Lending and Borrowing Services Rulebook;
(f) Payments and Remittances Services Rulebook; and
(g) Management and Investment Services Rulebook.
The regulatory framework of VARA Virtual Assets focuses on identifying the potential risks posed by various virtual asset activities and providing Virtual Asset Service Providers (VASPs) with clear guidelines that are tailored to their operations and business models.
The goal is to establish a minimum standard of compliance across core regulatory domains while taking into account the specific risks of each activity.
It is important to note that VARA reserves the authority to change, improve, and/or extend these regulations at its own discretion, so as to maintain its adaptability and be able to respond to emerging and evolving trends in the global virtual asset industry.
VARA has yet to grant any operating permits
VARA has yet to grant any operating permits and its licensing process consists of four stages.
The framework of VARA is based on the principles of promoting responsible market participation through a technology-neutral and adaptive regulatory regime that ensures socio-economic stability, robust consumer protection, and jurisdictional resilience.
The four-stage licensing process starts with a provisional permit, followed by a two-step minimum viable product (MVP) license (preparatory and operating), and culminates in a full market product (FMP) license.
Every Virtual Asset Service Provider must go through all four stages, allowing VARA to evaluate, observe, and only then authorize suitably qualified entities to conduct market servicing activities under its licensing regime.
Currently, the VARA licenses issued are either at the provisional stage or MVP-preparatory, which enables VASPs to fulfill the pre-conditions and prepare for market operations.
No VASP has been awarded an MVP-operating permit to provide regulated services or activities to its authorized market segment in the Emirate.
As previously mentioned, VASPs awarded an MVP license must comply with the MVP License Conditions Document and follow the licensing conditions outlined in the appended letter.
During this phase, VA activities are only allowed to be provided to qualified and institutional investor segments, and retail consumers are prohibited until a FMP license is secured, as the Virtual Assets and Related Activities Regulations 2023 will detail the relevant licensing conditions and requirements.
The full market regulations will focus on enabling secure borderless economic opportunities across the global VA industry, protecting investors and market participants, and enforcing regulatory requirements, including those related to custody, prudential requirements, FATF compliance, and market manipulation prevention.
There is no doubt that VARA has been actively working towards regulating the cryptocurrency space in Dubai. VARA aims to establish a comprehensive regulatory framework for virtual assets and cryptocurrencies, and has been making efforts to ensure that the industry operates in a safe and secure manner while also protecting the interests of investors.
VARA's efforts have played a crucial role in ensuring the growth and development of the cryptocurrency sector in Dubai, and have contributed to the city's reputation as a hub for innovative financial technologies.
With its commitment to transparency, security, and consumer protection, VARA is poised to play a significant role in shaping the future of the cryptocurrency landscape in Dubai.
For more information, check out Vara's website.