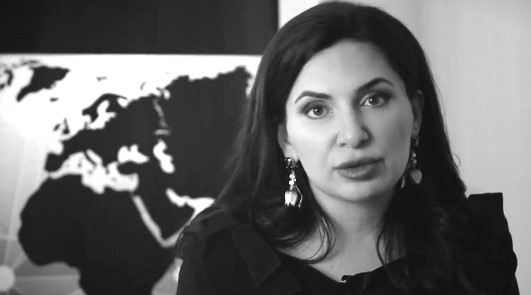 Dr. Ruja Ignatova, the founder of OneCoin, has been linked to a London property after re-emerging from a five-year absence from public view.
According to a recent filing submitted to the UK government, Ignatova is listed as a beneficiary owner of Abbots House Penthouse Limited, a company based in Guernsey that bought a high-end penthouse in Kensington, a suburb of London.
According to Decrypt, a London property owned by Dr. Ruja Ignatova was recently put on the market for sale with an initial asking price of $15.5 million, later reduced to approximately $13.6 million. The property listing has since been removed. As per the new regulations regarding foreign companies in the UK, Ignatova was required to reveal her ownership of the penthouse through Abbots House Penthouse Limited, which she has held since May 2016.
Nevertheless, BBC mentioned that the recent property listing was not initiated by the UK law officials or Dr. Ruja Ignatova herself, but rather by prosecutors in the German city of Bielefeld.
It is worth noting that Dr. Ruja Ignatova disappeared from public view after facing charges of fraud and is now considered one of the FBI's top ten most wanted and Europe's most sought-after fugitives.
In 2014, she launched OneCoin, which was marketed as a "Bitcoin killer," but the project was eventually exposed as a Ponzi scheme, according to the BBC Sounds Podcast "The Missing Cryptoqueen."
The network for the token was never created and Ignatova is accused of scamming investors out of as much as $5 billion in 2017. The FBI is now offering a $100,000 reward for information leading to her arrest.
Since her departure from Bulgaria, the home base of OneCoin, on a flight to Athens in 2017, Dr. Ruja Ignatova has not been seen. However, those close to her, referred to as the "Cryptoqueen," have faced legal consequences for their involvement in the alleged fraud scheme.
In recent developments, OneCoin co-founder Karl Sebastian Greenwood pleaded guilty to charges of wire fraud and money laundering brought by prosecutors in the Southern District of New York. Additionally, charges against a former Luxembourg intelligence official, who referred to himself as a "crisis manager" for OneCoin, were also made public.
The U.S. Attorney Damian Williams stated that OneCoin was a fraudulent cryptocurrency sold through a multi-level marketing scheme globally and that Greenwood and Ignatova knowingly intended to defraud investors while building the OneCoin business.
U.S. Attorney Damian Williams referred to emails in which Karl Sebastian Greenwood referred to OneCoin investors as "idiots" and in which Dr. Ruja Ignatova discussed an "exit strategy" that involved taking the money and blaming someone else.
OneCoin's lawyer Mark Scott was convicted of money laundering and bank fraud conspiracy by a Manhattan U.S. District Court in 2019.
Ignatova's brother, Konstantin Ignatov, has also admitted guilt to fraud and money laundering charges.
In Germany, associates of Dr. Ruja Ignatova have also been charged with multiple financial crimes.
Prosecutors there claimed that OneCoin customers were misled into believing that the token prices were set by market forces, when in reality the process was fabricated, including through software that simulated mining of OneCoin.