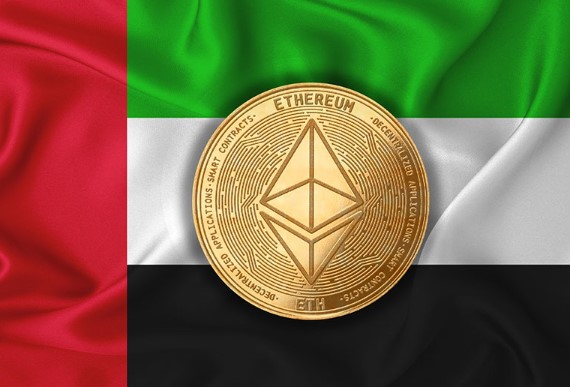 Thani Al-Zeyoudi, UAE's minister of state for foreign trade, stated that crypto will play a significant role in the country's global trade in the future.
He made this statement while speaking with Bloomberg at the 2023 World Economic Forum in Davos, Switzerland, where he also provided updates on the UAE's trade partnerships and policies for the upcoming year.
The minister noted the importance of establishing global governance for cryptocurrencies and crypto companies. He further stated that as the UAE develops its crypto regulatory framework, it will aim to become a hub for crypto-friendly policies with adequate protections in place.
He said, "We started attracting some of the companies to the country with the aim that we'll build together the right governance and legal system, which are needed."
The minister's statement follows the recent introduction of new regulations by the UAE Cabinet, requiring entities involved in crypto activities to obtain a license and approval from the Virtual Asset Regulatory Authority (VARA). Otherwise, they will face fines up to $2.7 million.
This law builds on the "Guiding Principles" for digital asset regulation and supervision that were released by the financial regulator of Abu Dhabi's Global Market free economic zone in September. In fact, the "Guiding Principles" for digital asset regulation and supervision that were published in September, lay out a pro-crypto approach while also committing to comply with international standards in Anti-Money Laundering (AML), countering financing of terrorism (CFT), and supporting financial sanctions.
The UAE's minister of state for artificial intelligence and the digital economy, Omar Sultan Al Olama, also participated in a panel on crypto at the World Economic Forum. He acknowledged that the recent FTX incident was a concern, but the UAE still intends to be a hub for crypto companies.
He said that these companies setting up in the UAE is a positive development.
The minister rejected the idea that cities in the UAE, such as Dubai, are known as places where individuals involved in crypto scandals flee to.
He said that "bad actors" do not have a specific nationality or destination. However, he emphasized that governments must collaborate to prevent these individuals from escaping overseas.
"You will see them everywhere. You will see them in the Bahamas, you will see them in New York, London, and what we need to do as governments is to work together, with the industry as well, to ensure that if someone does something wrong he can't move from one place to the other," he concluded.