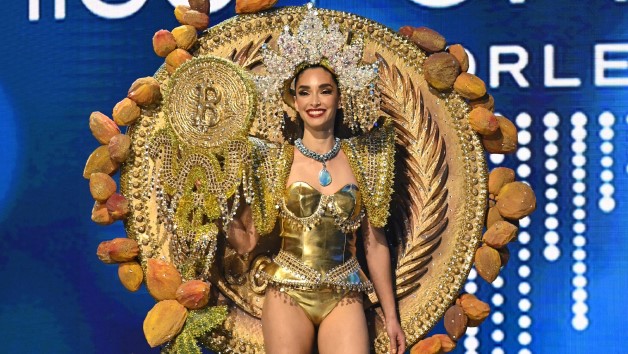 This week, a Miss Universe contestant from El Salvador walked onto the stage wearing a golden bodysuit inspired by Bitcoin.
This glittering outfit was a tribute to her country, which was the first in the world to adopt cryptocurrency as legal tender two years ago.
Alejandra Guajardo, the Salvadoran beauty queen, who will be competing in the 71st annual Miss Universe event in New Orleans, shared pictures and videos of herself in the costume on Instagram, paired with golden boots.
In her post's caption, Guajardo praised her homeland as a country with a true vision of positive change for the future while referencing the government's decision to adopt Bitcoin as a legal currency alongside the U.S. dollar.
The currency-themed outfit, which was designed by fellow Salvadoran Francisco Guerrero for the "national costume" stage of the competition, features a staff topped with a golden Bitcoin and a large colon coin strapped to her back, surrounded by cacao beans.
The colon was El Salvador's local currency for around a century until 2021 when the U.S. dollar was adopted. As for the cacao, the beans were used as a form of currency across Mesoamerica in ancient times.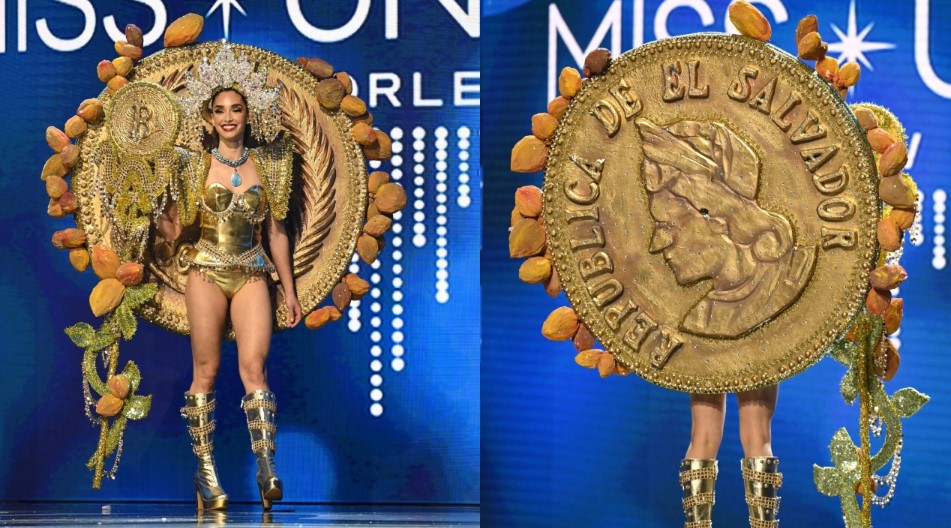 This costume caught the attention of the online Bitcoin community on Thursday, with many expressing their support and cheering for her victory.
It is important to note that despite President Nayib Bukele's efforts to promote buying "the dip" to increase the government's bitcoin reserves, the value of Bitcoin dropped by over 60% last year.
Bukele has openly expressed his desire to make El Salvador a hub for cryptocurrency, including plans to create a "Bitcoin City", however, the adoption of the coin has slowed since it was made an official currency.