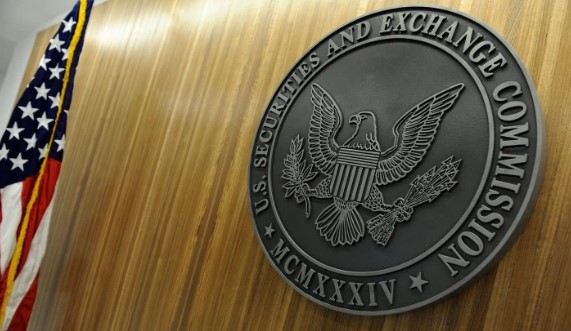 The Securities and Exchange Commission (SEC) has filed charges against Genesis Global Capital LLC and Gemini Trust Company LLC for the unregistered sale of securities to retail investors through a crypto lending program.
This program, which has been the source of a public dispute between the two companies, saw Genesis, a subsidiary of Digital Currency Group, enter into an agreement with Gemini, led by Cameron Winklevoss, in December 2020, to allow Gemini customers to loan their cryptocurrency to Genesis in exchange for interest payments.
In February 2021, Genesis and Gemini began offering the program, where retail investors would transfer their crypto to Genesis, with Gemini acting as the intermediary. However, the SEC stated that Gemini also charged a fee, sometimes as high as 4.29%, from the interest that Genesis paid to the investors.
The complaint also alleged that Genesis had discretion over how to utilize the investors' crypto assets to generate revenue and pay interest to the Gemini Earn investors.
In November 2022, Genesis informed that it would not allow its Gemini Earn investors to withdraw their crypto because it did not have enough liquid assets to meet withdrawal requests. At that time, Genesis had approximately $900 million in investor assets.
Gemini ended the program earlier this month, and the SEC stated that retail investors in the program have been unable to withdraw their crypto. When the program closed, Cameron Winklevoss, President of Gemini, criticized Genesis's parent company Digital Currency Group, accusing it of defrauding thousands of Earn users and misleading them about its solvency.
Winklevoss also called for the removal of the CEO of Digital Currency Group, Barry Silbert. Nevertheless, Silbert denied the allegations that funds were mixed among DCG subsidiaries as Winklevoss claimed.
The SEC has said that Genesis and Gemini were partners in activities that constituted the unregistered offer and sale of securities. Both companies are liable for these activities, as Genesis was the issuer, an official from the SEC said.
The chairman of the SEC, Gary Gensler, stated that these charges are in line with previous actions taken by the commission to make it clear to the market and investors that crypto lending platforms and intermediaries must comply with securities laws to protect investors and promote trust in the markets. He added that compliance with these laws is not optional, but mandatory.
Tyler Winklevoss, a co-founder of Gemini, expressed disappointment in the SEC's charges, stating that the company and other creditors are actively working to recover the funds.
"This action does nothing to further our efforts and help Earn users get their assets back," Tyler Winklevoss tweeted. "Their behavior is totally counterproductive."
He added that the Earn program was regulated by New York state and had been in discussions with the SEC about the Earn program for more than 17 months.
"Despite these ongoing conversations, the SEC chose to announce their lawsuit to the press before notifying us. Super lame," Tyler Winklevoss said.