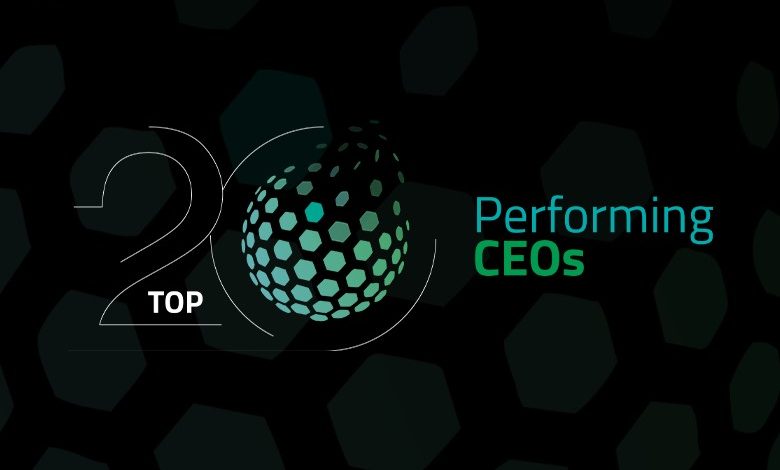 Are you a blockchain industry leader pushing the boundaries of innovation and shaping the future of the digital economy? Or do you know someone who deserves recognition for their contributions to the field?
Look no further than the Top 20 Performing CEOs in 2022 competition, brought to you by UNLOCK Blockchain.
This competition is the perfect opportunity for industry professionals to showcase their achievements, and for the wider community to acknowledge the leadership and contributions of those driving the industry forward in the MENA region.
The MENA region, especially the UAE, has seen a significant growth in the adoption and use of cryptocurrencies and blockchain technology in recent years, and this competition aims to recognize and celebrate the individuals and companies at the forefront of this growth. Whether you're a CEO yourself operating in the MENA region or want to nominate someone you believe deserves recognition for their contributions to the industry in the region, this event is for you.
Participation is absolutely FREE, with no nomination fees required, as we want to ensure that it is accessible to all industry leaders, regardless of their financial resources. This competition is not about generating revenue, but truly about spotlighting those who are working tirelessly to influence the space, and we want to encourage as many participants as possible to take part in this unique event.
We, at UNLOCK Blockchain, are passionate about the industry, and we truly believe in the power of good leaders to change the crypto world for the better.
So, don't miss out on this chance to have your voice heard and celebrate the top performers in the blockchain world.
Submit your nomination today and let's recognize the brightest minds in the industry!
For more information on the nomination and voting process, please click here.