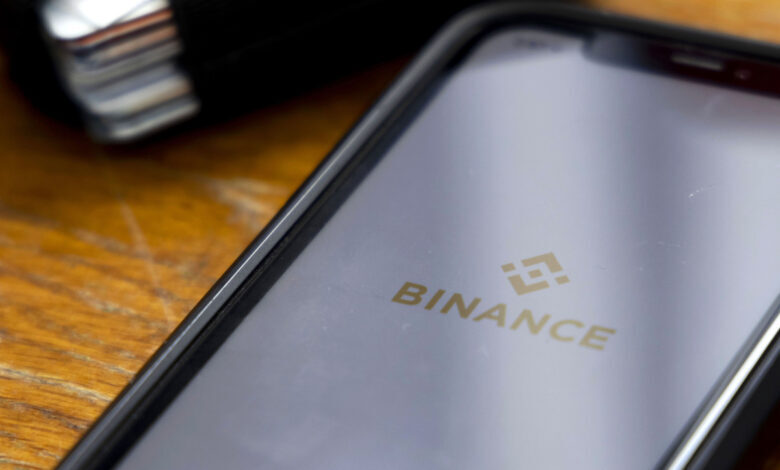 The use of payment apps has become increasingly common in the financial sector in recent years, with consumers relying on these types of applications more than ever.
The integration of these payment methods into the cryptocurrency industry has been gradual. As the largest cryptocurrency exchange platform by volume, Binance has now enabled users to purchase cryptocurrencies using Apple Pay and Google Pay.
This announcement was made in a recent Binance Build tweet.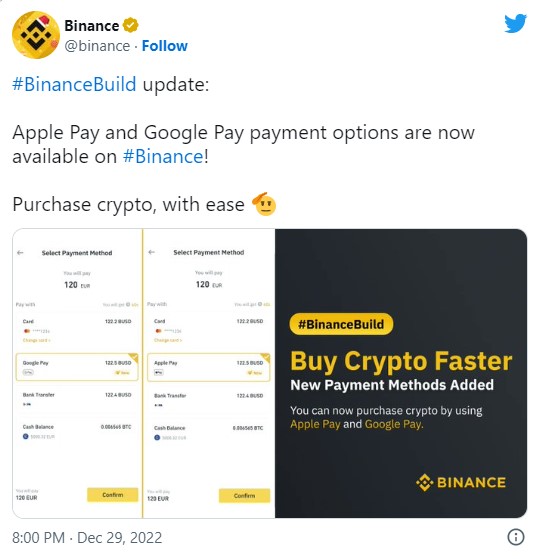 Apple Pay and Google Pay are among the most widely used mobile wallets, and the addition of these payment methods to Binance's platform could potentially attract a large number of users interested in digital assets.
According to Business.com, Apple Pay has 43.9 million users, while Google Pay has 25 million users. These two platforms are the top providers of digital wallets in terms of user numbers.
Undoubtedly, the integration of these mobile wallets into the cryptocurrency industry represents another step towards the mainstream accessibility of digital assets.
The convenience of being able to use these payment methods to buy cryptocurrencies could lead to increased adoption of cryptocurrencies, particularly for Binance and the industry as a whole.