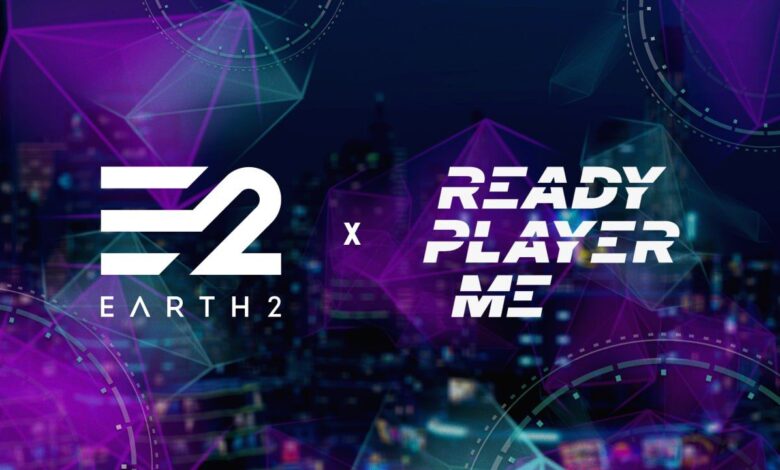 Earth 2's strategic partnership with Ready Player Me means players will be able to explore E2V1, the first version of Earth 2's upcoming 1:1 digital replication of planet Earth, as customizable avatars, much earlier than expected.
The partnership was uniquely revealed as part of Earth 2's recent video showcasing the development progress of its digital world.
"Ready Player Me creates great looking avatars that are importantly cross-platform compatible. That was a big attraction for us at Earth 2 given our future plans of becoming a kind of centralised Metaverse. It will mean that not only could Earth 2 Players jump into other Metaverse experiences more seamlessly, but other people with Ready Player Me avatars can jump straight into E2V1. All while representing the way you look or the way you want to look. I think it's very cool being inside a game
with an avatar that reflects how you look in real life", said Shane Isaac, Founder and CEO of Earth 2. "We're super excited to continue working closely with the Ready Player Me team and look forward to our teams cooperating next year with Ready Player Me's plans to improve certain technical aspects of their software and the future opportunities we can unlock together".
Ready Player Me avatars can be created from a selfie. From there, users have access to hundreds of customisation options to make their cross-platform compatible avatar truly unique. Ready Player Me avatars are currently supported in over 5,000 apps and games. Earth 2 is committed to bringing an immersive and unbounded metaverse experience to new and existing Ready Player Me avatar owners.
"We are excited to partner with Earth 2 and offer its community access to our interoperable avatar system," said Timmu Tõke, CEO & Co-Founder of Ready Player Me. "Earth 2 is shaping to be another great Metaverse destination for Ready Player Me avatars. We are looking forward to seeing our users exploring it with their personal digital identities."
At its core, the partnership between Earth 2 and Ready Player Me will center on continuing to improve interoperability and performance of the avatars inside the massive E2V1 3D world, with particular focus on allowing large numbers of avatars to load inside single scenes or areas.
"The tech team of E2 has very difficult challenges to solve, given the scope of our ambitious project. We were more than happy to adopt the best cross-platform avatar solution out there and it also means we don't have to sacrifice manpower toward developing a system ourselves yet", said Lead Earth 2 Game Developer, Peter Rößl. "With the upcoming introduction of LOD (Level of Detail) optimizations to Ready Player Me, I believe that we can reach our performance goals, while rendering a large number of concurrent players on screen. Thanks, Ready Player Me!"
Earth 2 plans to incorporate Ready Player Me avatar creation into its website through 2023 to allow its Players the ability to start creating and customizing avatars they will be able to use inside of Earth 2 Version 1 (E2V1).