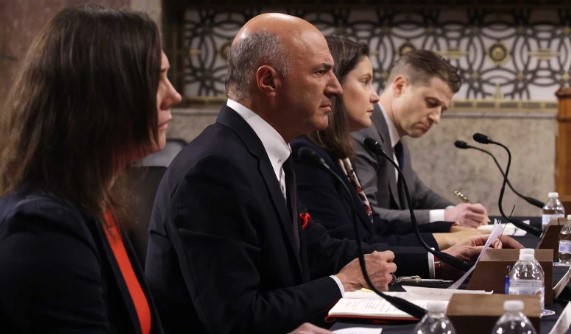 Former CEO of FTX, Sam Bankman-Fried, appeared in court on Tuesday with his newly appointed lawyer Mark Cohen, the attorney who represented Ghislaine Maxwell during her sex trafficking trial, and his legal team that attempted to get him released on a $250,000 bail.
In addition to that, Joseph Bankman and Barbara Fried, SBF's parents, attended the court hearing. SBF's mother allegedly laughed out loud every time her son was called a "fugitive," and his father put his fingers in his ears.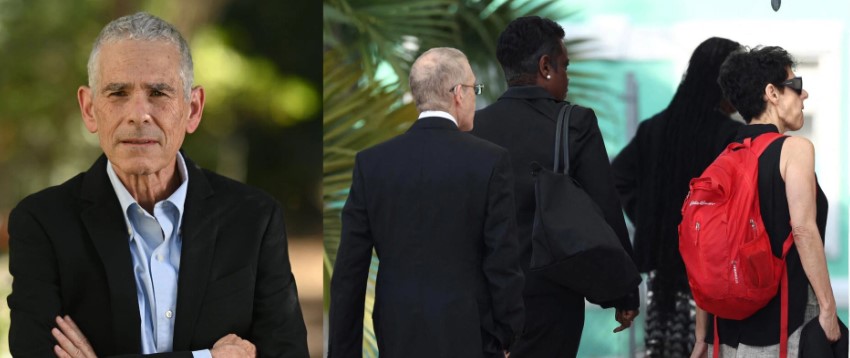 As a matter of fact, despite SBF saying his parents were not involved with FTX's dealings, the New York Times detailed that "Joseph Bankman was a paid FTX employee who traveled frequently to the Bahamas." The NYT report also says SBF's parents have become "the subject of gossip on Stanford's campus."
"I had a friend who said, 'You don't want to be seen with them,'" a former dean at Stanford and a close friend of the Bankman-Fried family told the NYT reporter.
According to The Bitcoinist, Cohen was quoted saying that his client "suffered from depression, insomnia, and ADD for over a decade." During the hearing, prosecutors argued that SBF was a "flight risk" due to all of his financial connections. However, judge Ferguson-Pratt did not seem swayed by the claims that said SBF suffered from alleged mental issues, and the fact that SBF had surrendered his passport.
Judge Ferguson-Pratt told the court that bail was denied and SBF was to remain in custody until his Feb. 8, 2023 court hearing. Following the decision, the New York Post reported that SBF lowered his head, and gave his parents a hug before being escorted out of the courthouse in handcuffs.
On another note, Kevin O'Leary, an investor and judge on Shark Tank who was paid $15 million to act as a spokesman for FTX, testified before the Senate Banking Committee on Wednesday about the crypto exchange's collapse.
O'Leary was among a group of celebrities, including Tom Brady and Larry David, who were sued by FTX investors for their promotion of the firm. He said he put roughly $9.7 million into crypto from the $15 million deal. The rest went to taxes and agent fees, he said.
When asked about his accounts that were stripped of all of their assets and accounting and trade information, the Shark Tank investor said, "I couldn't get answers from any of the executives in the firm so I simply called Sam Bankman-Fried and said, 'Where is the money, Sam?'".
He said he then discovered that Bankman-Fried had spent between $2 billion and $3 billion to repurchase shares from Binance CEO Changpeng Zhao, who held 20 percent ownership in Bankman-Fried's firm.
O'Leary said he asked Bankman-Fried what would compel him to do that. The founder replied that Zhao would not comply with regulators' requests for data that would allow the firm to get licensed. The founder allegedly told O'Leary "the only option" FTX had was to buy Zhao out at an "extraordinary valuation" of close to $32 billion.
"That stripped the balance sheet of assets," O'Leary said. "You ask me why it went bankrupt. Go to the last week. All of a sudden in social media, CZ is asking for another $500 million. He wants to do a block trade of FTT, or the proprietary token of FTX. He wants to convert it back to fiat. Why would you put that out there? You know it's going to push down the value of that coin dramatically. That's exactly what happened."
"Now, maybe there's nothing wrong with that," he said. "Maybe there's nothing wrong with love and war. But Binance is a massive unregulated global monopoly now. They put FTX out of business."
It is important to note that The Securities and Exchange Commission (SEC) has officially charged FTX founder and former CEO Sam Bankman-Fried with defrauding investors a day after his arrest in The Bahamas.
Moreover, many stories have been popping by the day such as FTX's chief engineer who made a secret change to the cryptocurrency exchange's software or former Almeda research CEO who is ready to backstab SBF. Whether they are just rumors or events that have actually happened, the court will do its ultimate best to try to figure out what led to the crypto exchange's crash, and hopefully, this will restore the space's faith in crypto again.