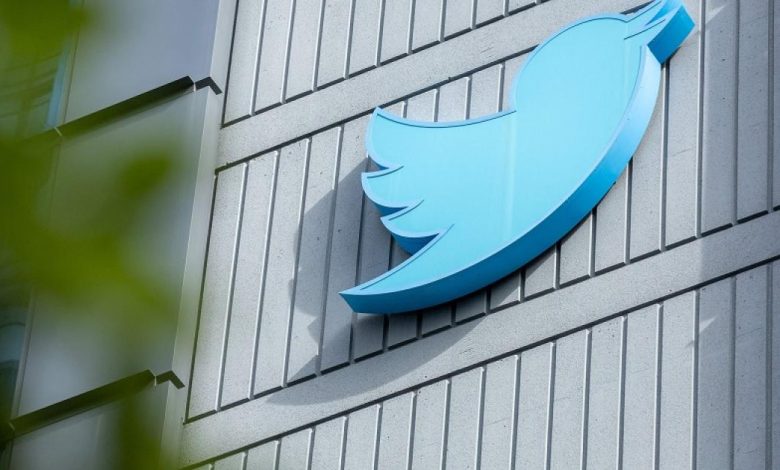 In his war against crypto spam bots, Elon Musk explained that a small number of people behind a large number of bot/troll accounts has been identified, and the platform will be shutting down IP addresses of "known bad actors."
In fact, Musk tweeted on December 11 that "bots are in for a surprise tomorrow", while mentioning that Twitter will shut down all scammers who even try other methods to circumvent the IP address block.
Knowing that they have been affecting the platform negatively, Twitter spam and scam bots are one of the new CEO's top priorities, which is why, Musk is taking action.
This being said, the crypto community has reported a major reduction in the number of bots responding to their posts. 
Shibetoshi Nakamoto, co-creator of meme coin Dogecoin, told Musk, "I made a test post and instead of seeing 50 bot replies I only saw one much progress, very hype."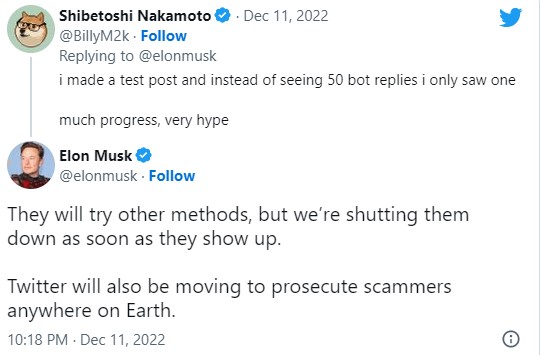 PlanB, a Bitcoin analyst and investor, also posted a chart to see how many bots would reply. At the time of writing, no responses from bots had shown up in the comments.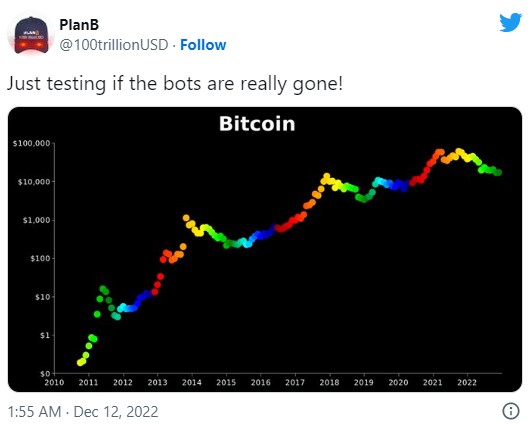 It is important to note that Musk took over Twitter a few weeks ago, completing the $44 billion deal on October 27.
A few days later, on October 29, Binance also pledged allegiance with Musk, as the crypto exchange set up an entire team to look into the current issues caused by Twitter bots, after it confirmed investing USD 500 million in Musk's Takeover.