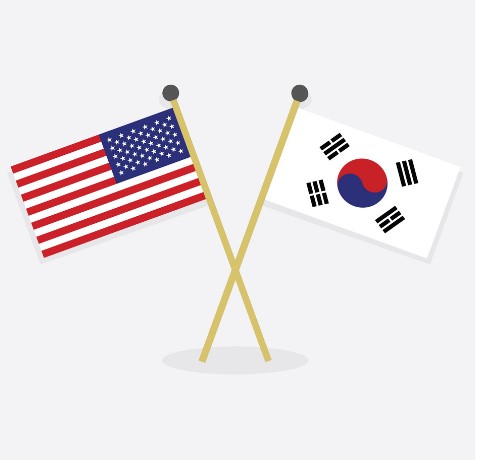 Companies based in the U.S. and South Korea have filed for more than 75% of patent applications related to the metaverse, virtual reality (VR) and augmented reality (AR) since 2016, according to Nikkei Asia.
Fast facts
U.S.-based companies that were among the world's top 20 metaverse patent applicants were responsible for 57% of the 7,760 applications filed since 2016, according to a joint survey by Nikkei Asia and research firm Cyber Creative Institute.
South Korean firms in the top 20 list came second with 19%, Chinese firms came third with 12%, followed by Japanese firms at 8%.
The survey assessed roughly 20 patent categories in Japan, the U.S., Europe and other markets related to the metaverse, VR and AR.
South Korean multinational LG Electronics applied for the most metaverse patents since 2016, followed by its local rival, Samsung Electronics.
Both Samsung and LG incorporated non-fungible token (NFT) trading functions into their line of smart TVs earlier this year.
U.S.-based tech titans, Meta, Microsoft, Intel and Apple, also made the top 20 metaverse patent applicants list, along with China's Huawei and Japan's Sony.
As mentioned above, South Korean, US and Chinese companies are amassing patents for metaverse hardware, with LG Electronics and Huawei Technologies climbing the ranks as the electronics sector looks beyond the smartphone.
The global metaverse market is on track to reach $74.7 billion in 2026, a fivefold increase in five years, U.S. market research company IDC projects for the virtual and augmented reality fields. Specialized hardware, such as the 3D headset released last month by Facebook parent Meta, play a key role in accessing the virtual space.
LG Electronics submitted the most metaverse patent applications since 2016, climbing from 11th for 2010-2015, according to a ranking tabulated by Nikkei and survey company Cyber Creative Institute. Samsung Electronics held its position in second. Display color schemes and semiconductors are among the strengths of the South Korean companies, which have rapidly gained a presence in core components rather than headsets and other finished products.
Huawei, which did not rank in the top 20 in the prior survey, placed fourth with numerous patents related to image and display processing. TikTok owner ByteDance has also bulked up development capabilities through an acquisition.
Meta in third, Microsoft in fifth, as well as Intel and Apple, were among the six American companies to make the top 10, with Sony as the sole Japanese company at sixth.
The top 20 companies submitted a combined 7,760 patents, with the U.S. accounting for 57%, followed by South Korea at 19% and China at 12%. Japanese companies represented 8%.
Nikkei and the Cyber Creative Institute assessed patent applications related to virtual reality and augmented reality submitted in such markets as Japan, the U.S. and Europe since 2016. Roughly 20 categories were covered, including technologies related to communications, sensors and displays. Influential patents, such as those cited by rivals, were tabulated for the rankings.
The reality of Meta's Metaverse investment
After the rebranding of the popular social media company to Meta last year, its founder, Mark Zuckerberg, explained his ambitions for the new virtual ecosystem. The metaverse is expected to signal another alternative world in the digital realm accessible through VR gadgets.
Meta believes the metaverse industry will be a billion-dollar industry in the coming decade. However, one year is down the line, and Meta's vision for the virtual ecosystem built around decentralized systems is still in its infancy.
Following a poor showing, the company is facing challenges in convincing investors about the prospects of its metaverse project, as it saw a decline of more than 20% in its revenue.
Nevertheless, Zuckerberg remains convinced in the metaverse project. He argued that it would be the future of the internet, fitted with customizable avatars and immersive digital spaces.
As the world emerged from the COVID 19-induced lockdown, Zuckerberg promised a platform where individuals could virtually meet, interact with friends, and hold events. The lofty expectations behind this idea birthed the change of name from Facebook to Meta, according to Tokenhell.
The much-hyped financial outlook of what the virtual space would turn out to be has failed to boost the adoption rate. For example, Meta's pioneer metaverse platform, the Horizon Worlds, has struggled to appeal to users.
With the company having a monthly projection of 500,000 users by the end of 2022, the number is currently below 200,000, as revealed by the company. Moreover, the metaverse's lack of user appeal also spreads to Meta's employees, with many not fascinated with the idea of a virtual world for their work and leisure.