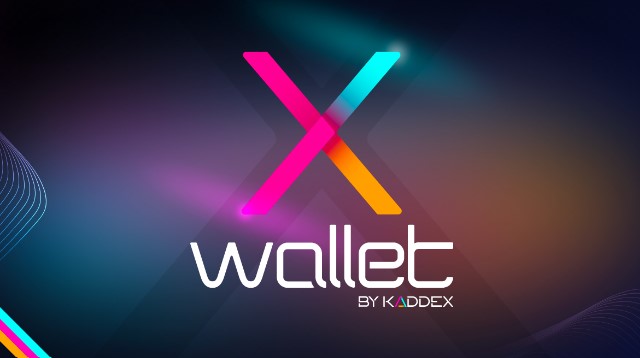 Following the crash of giant crypto exchange FTX and all the turmoil it caused, crypto enthusiasts and investors have been constantly withdrawing their assets from exchanges.
In fact, trust and security are two main pillars of any potential investment. However, with the current events and market conditions, there is no doubt that this hasn't been the case, as users are more aware of the types of wallets available for use.
Fortunately, there are prominent projects that scream nothing but security, trust and decentralization, including X-Wallet.
With over 32,000+ combined users across Chrome, Play Store and IOS, X-Wallet is an open-source, non-custodial crypto wallet developed to offer a convenient and easy way of storing crypto assets within the Kadena Ecosystem. 
With the X-Wallet 2.0 extension build release, users can now experience the enhanced sleek UI matching the mobile application, while enjoying the freedom of crypto management, and not being tied to any online exchanges or online banking platforms.
Why X-Wallet?
As is known, custodial wallets are not completely decentralized and pose a huge risk to the security of one's cryptocurrency assets. If a custodial wallet becomes malignant, the user will have no meaningful way of getting their funds back, as they have handed over custody of their assets. In fact, there is minimal to no recourse if a hacker penetrates the system or the fundamental foundations of the company collapse.
In addition to that, all the centralized exchanges used for crypto trading are custodial wallets, which means that private keys are kept in the exchange's possession. In recent times, the largest cryptocurrency hacks have been originating from custodial entities, namely centralized exchanges, as they serve as both a hacker honeypot and a single point of failure.
Nevertheless, in this rapidly evolving ecosystem, where the services are truly meant to be decentralized, X-Wallet has all the above-stated problems sorted out in the form of an elegant non-custodial product that drives innovation in Kadena. How?
Easy to Use
When it comes to interacting with blockchain services, one doesn't want to be in a position where lack of features is limiting their ability to access swaps, staking, collecting, and more. Accessing applications on the Kadena Ecosystem couldn't be easier with the native X-Wallet extension for Chrome. It's as simple as generating a private key and transferring funds, and one can directly interact with the plethora of applications within the emerging POW chain.
The clean and simple UI interface makes it easy for all types of users to engage with the cross-chain capabilities and UX scales, as Kadena's multi-chain use cases continue to innovate. The available software allows customers to utilize services on both the web-based chrome extension and X-Wallet's Apple/Android mobile applications.
Decentralized
X-Wallet is an application whose backend code runs on a decentralized peer-to-peer network, leveraging PACT smart contracts to function. This provides a foundation for users to interact within a trustless environment.
Non-Custodial
Delegating power to the users plays a part in the framework of the blockchain society — decentralization and anonymity facilitate this. When using X-Wallet only the owner of the wallet, through the 12-word seed phrase, has control of their funds ensuring complete security.
No authorization from a 3rd party is required to access funds and users are never required to provide private information to utilize its services.
Secure
PACT is an open-source Turing-incomplete smart contract language providing a safer environment to conduct business. Its human-readable format means the community can simply check for bugs within the X-Wallet code, and it allows auditors to perform more comprehensive penetrations.
Zero gas and fast settlements
X-wallet offers users the chance to swap tokens with no gas fees while being FULLY traced on-chain! Gas will always remain free as the Kadena blockchain scales horizontally.
Also, as the demand for block-space goes up, Kadena can increase the number of chains infinitely, giving it endless scalability. Therefore, network congestion will never be an issue. Together with gas-free transactions, it will ensure fast and secure settlements.
With the technological revolution that has been taking the world by storm, KaddexDAO is committed to turning innovation into products the user can ultimately trust. X-Wallet's aim is to bridge the gap between traditional and 'modern' finance, which will help mold DeFi services into a more transparent global financial system.
This being said, take control of your assets, no one else should be able to access your funds.