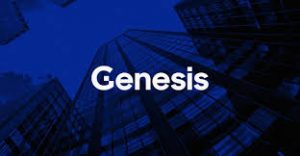 Genesis, a global leader in institutional digital asset trading, lending, derivatives, custody and prime brokerage services, announced via Twitter that it has made the difficult decision to temporarily suspend redemptions and new loan originations.
This decision was made in response to the extreme market dislocation and loss of industry confidence caused by the FTX implosion.
The impact lies with the lending business at Genesis and does not affect Genesis's trading or custody businesses. Importantly, this temporary action has no impact on the business operations of DCG and our other wholly owned subsidiaries.
The news came as follows:
"We recognize how challenging this past week has been due to the impact of the FTX news. At Genesis we are entirely focused on doing everything we can to serve our clients and navigate this difficult market environment.
We have hired the best advisors in the industry to explore all possible options. Next week, we will deliver a plan for the lending business. We're working tirelessly to identify the best solutions for the lending business, including among other things, sourcing new liquidity.
We appreciate our clients' patience and resilience during this time."
It is important to note that Genesis has also been previously affected by bankrupt 3AC. In fact, Genesis Asia Pacific Pte Ltd, a division of the crypto lender owned by Digital Currency Group, lent $2.36 billion to collapsed hedge fund Three Arrows Capital (3AC).