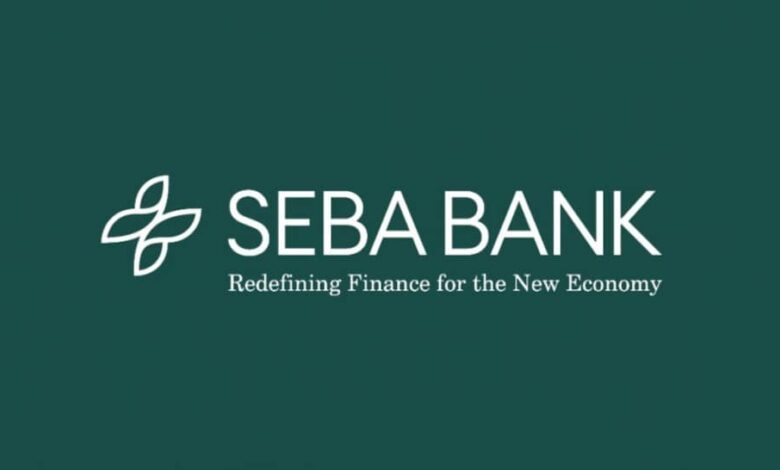 Following the crypto turmoil that shook the whole space, Franz Bergmueller, CEO of fully regulated Swiss bank 'SEBA Bank AG', reassured his clients about their crypto assets through a detailed message that contained the following:

"SEBA bank offers safety and security to its clients. Your crypto assets are safely and securely custodized.

1.    Your assets always belong to you and no one else. SEBA Bank client assets are segregated from the bank balance sheet.

2.    You can deposit and withdraw your crypto assets as usual. SEBA Bank has a solid and efficient risk management system. The bank is well capitalized and has enough liquidity, giving it a comfortable margin of safety.

3.    You can continue trading, and the counterparty risk is mitigated. SEBA bank is carefully managing counterparty risks. The bank offers best execution with a set of qualified exchanges."

The CEO also gave an overview on the market situation and how the FTX/Binance situation led to this outcome, explaining its impact on SEBA Bank. He said, "SEBA is a bank fully regulated by FINMA, the Swiss Financial Market Supervisory Authority. It gives SEBA Bank the highest level of safety and security. The distinction between a regulated bank such as SEBA bank and unregulated exchanges become clear in time of stress."

He added, "Being regulated means SEBA bank must adhere to strict regulations in the same manner as a traditional bank, and regulations are focused on protecting the consumer:

All client assets must be segregated at all times. This means that SEBA does not hold client assets on the balance sheet and that assets are always available for withdrawal.
· SEBA bank is managing risk in line with FINMA capital requirements; these require the maintenance of good liquidity ratios at all times.
· SEBA bank has deep industry knowledge, which means it fully appraises all coins and tokens before accepting them in custody or for use as collateral against a loan.
· SEBA bank carefully manages counterparty risk. It does this through the use of a variety of counterparties. SEBA bank has held risk management at the forefront of its thinking, which is why it offers a suite of options and derivative products which can help with the management of risk."

He concluded, "SEBA bank supports and welcomes the regulatory effort authorities pursue."