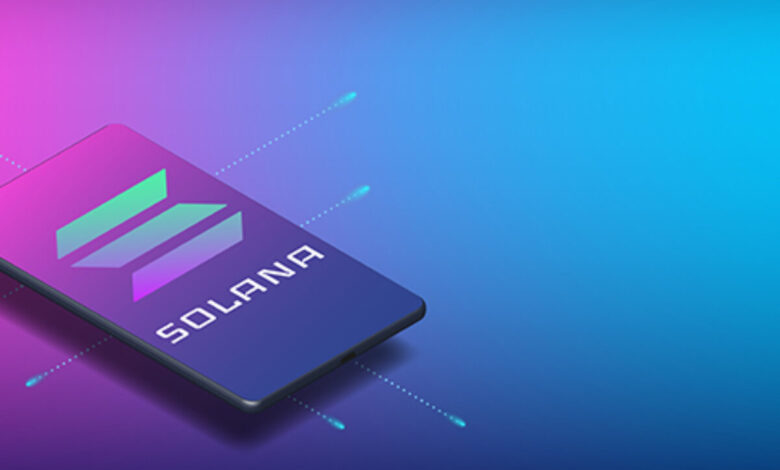 It appears that anything connected to Sam Bankman-Fried and his FTX exchange is taking a beating right now.
Following the reveal of FTX's liquidity crunch and the step back that Binance took regarding its rival's acquisition, it is clear that every major cryptocurrency is in great trouble.
In fact, The SOL price has plummeted from an intraday high of just over $30 to its current price of $13 (at time of publishing), according to CoinGecko. Furthermore, the embattled token is currently down 92% from its November 2021 all-time high of $260. It has also tumbled out of the crypto top ten rankings.
"We launched in 2020 after markets crashed and the world went into lockdown—chewing glass is in our DNA, and we'll get through together," tweeted Solana co-founder Anatoly Yakovenko.
Raj Gokal, another Solana co-founder, described the FTX fallout earlier today as a "crucible moment" for the ecosystem that is "as difficult as the last one."
"The difference is, there are 10x more of us to band together this time. Next time, there will be 10x more," Gokal suggested. "Each time, we're stronger. The fundamentals are better. Same goes for crypto at large, to be honest."
FTX and founder and CEO Sam Bankman-Fried (SBF) had long been associated with Solana, having invested in the project through his Alameda Research company. SBF, a billionaire before the FTX collapse, also once famously pledged to buy an investor's entire stash of SOL when it was still only priced at $3 per coin. "Sell me all you want. Then go fuck off," SBF tweeted in January 2021.
To make matters worse, the Solana blockchain is suffering performance issues yet again. On its status dashboard is the notice: "The Solana network is currently experiencing degraded performance."
Colin Wu said that the congestion was due to oracles updating, which doesn't help those using the once-touted "Ethereum killer."
The last major outage on Solana was in early October, when the network went down for about 8 hours. Solana has had outages, network instability, or degraded performance in January, April, March, May, June, and October so far this year.
FTX Fallout Cripples Solana Price and Crypto Markets
The Solana price isn't the only one suffering at the moment. Crypto markets have shed 6.3% over the past 24 hours knocking total capitalization down to $955 billion, according to Be In Crypto.
More than $150 billion has left the space since the weekend highs, which topped $1.1 trillion. Bitcoin has tanked to $16,500, and Ethereum is at $1,186 (at time of publishing).
Despite the rapid bleed out, markets remain within their range-bound channel. However, further losses could break below support to new bear market lows.
As clearly shown, all major cryptocurrencies are in trouble. However, knowing that SBF is a great supporter to Solana and has already invested in the project, there is no doubt that it is facing a much harder time than others.
The situation may get even worse before it gets any better, based on the impending staking unlock, but Solana leaders are working to maintain hope amongst users and contributors amid a tumultuous situation.