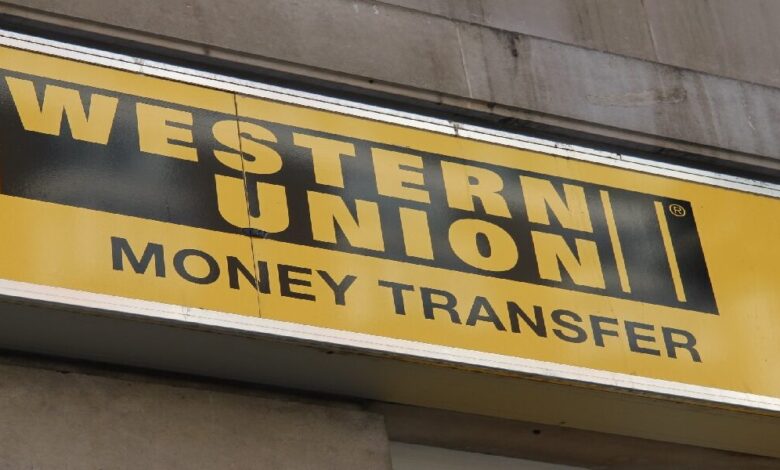 Western Union has filed three trademark applications associated with digital assets, suggesting that the international money transfer company might be preparing to offer crypto-related services. 
In a Tuesday tweet, trademark attorney Mike Kondoudis said that the three trademarks cover various applications including managing wallets, exchanging digital assets and commodities derivatives, issuing tokens of value, and brokerage and insurance services.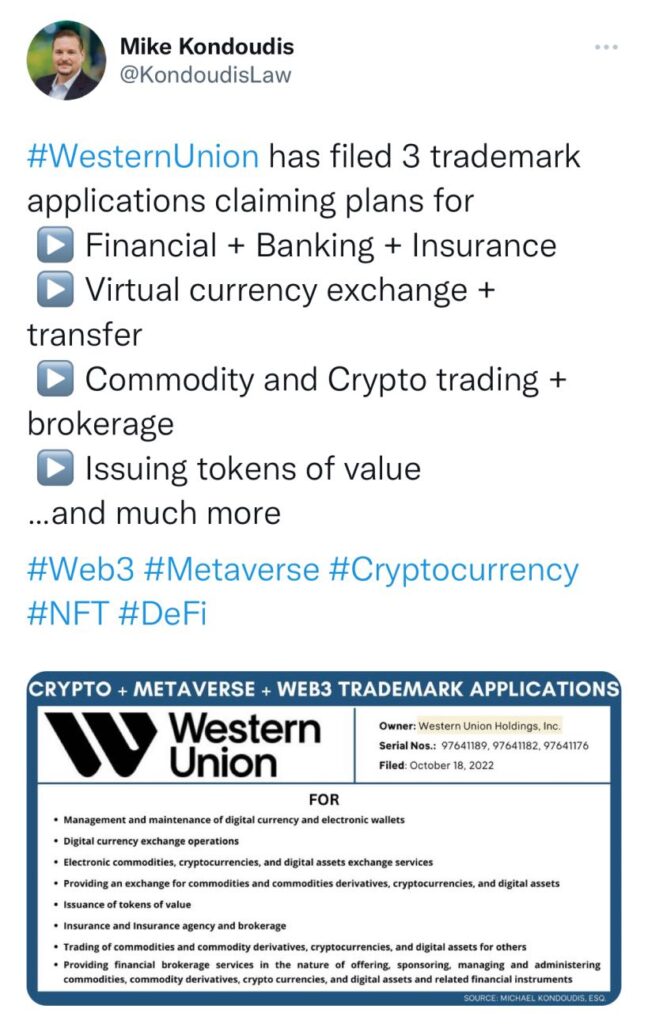 Western Union is a major provider of cross-border remittance services. The company has been relatively cautious regarding its crypto interactions so far but has expressed interest in the industry.
Back in 2015, the international money transfer company partnered with Ripple to settle payments of remittances. However, that partnership did not come to fruition and Ripple began its partnership with MoneyGram, a Western Union competitor, in 2019. 
In June 2018, Western Union CEO Hikmet Ersek said it does not plan to add a cryptocurrency transfer solution to its services anytime soon, according to a MarketWatch report. "The consumers tell us what they want. People aren't paying their hospital bills in cryptos," he said at the time.
Ersek also mentioned that central banks are usually skeptical about crypto assets, citing this as a reason why the company does not plan to expand its services to digital assets. According to Ersek, central banks are unwilling to give up control over their local currency to shift to a digital or decentralized alternative.
He said that "nations are built on flags, constitutions, borders, and currencies," adding that no central bank home to a reserve currency would consider giving up that kind of control.