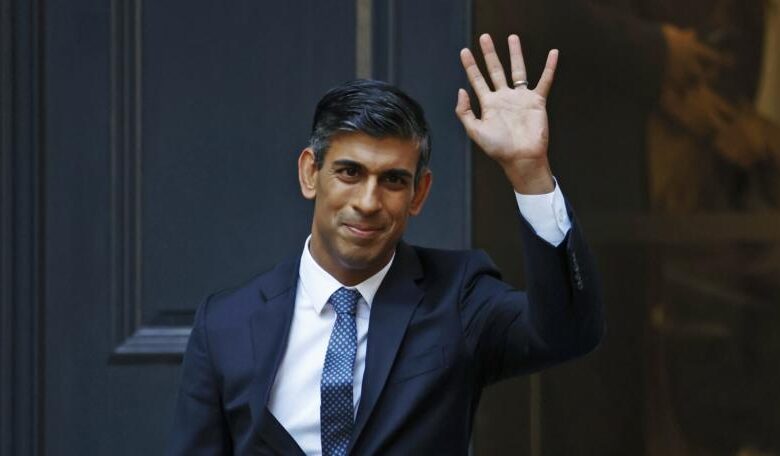 Under the UK's presidency, the G7 announced that it is launching a set of public policy principles for retail, Central Bank Digital Currencies (CBDCs).
The new UK Prime Minister, Rishi Sunak, issued support and a new focus on the cryptocurrency sector Monday, as shared by Bitcoin Magazine.
He explained that the Central Bank digital currencies could be a digital version of money, a bit like a digital banknote that could be used alongside physical notes and coins.
Unlike most of the digital money people use daily today, it would be issued directly by a central bank like The Bank of England in the UK.
He added that governments and central banks across the world are working together, looking into what having a digital currency might mean in practice, which includes issues that people care about, such as energy efficiency, availability and ensuring the safety and security of the user's money.
This being said, a potential CBDC could offer businesses and consumers new ways to pay in the future. However, the decision on whether to launch a central bank digital currency is for each country to make, and no G7 jurisdiction has yet made that choice, as such decisions raise important questions about the reshaping of the economy, financial systems, and the way in which people interact with money and payments.
In the UK earlier this year, it was announced that a new joint task force between the Treasury and The Bank of England to look into a potential CBDC as a complement to cash in bank deposits.
Under the leadership of the UK, the report will help support and inform exploration of CBDCs and the G7 and beyond, as it covers a range of important matters, such as financial stability, cyber resilience, energy efficiency, privacy, inclusion and tackling illicit finance.
Sunak said, "These factors should all be considered when designing and potentially delivering a CBDC that would be fit for the future."
He concluded, ""We're excited to be taking a leading role with G7 members in publishing this exploratory work, bringing money and finance into the 21st century. The G7 will continue its work in this important area, working with others to enhance the understanding and use of these principles."
A glimpse of Rishi Sunak
Rishi Sunak is set to become prime minister of the United Kingdom within days. Sunak was defeated for the top government post by Liz Truss on Sept. 5, but she resigned after 45 days in office. Indications so far are that his selection for the office is good news for the crypto industry.
Sunak was chancellor of the exchequer, or head of the treasury, from early 2020 to July 5, when he resigned during a scandal that shook Boris Johnson's government. During that time, Sunak repeatedly voiced his support for crypto. Speaking in April about proposed regulatory reform related to stablecoins, Sunak said:
"It's my ambition to make the U.K. a global hub for crypto-asset technology, and the measures we've outlined will help to ensure firms can invest, innovate and scale up in this country. This is part of our plan to ensure the U.K. financial services industry is always at the forefront of technology and innovation."
Sunak has also spoken positively of central bank digital currency. In April, he commissioned the Royal Mint to issue a nonfungible token (NFT) by the end of the year "as an emblem of the forward-looking approach the UK is determined to take."
He also oversaw the drafting of the Financial Services and Markets Bill, which is now making its way through Parliament and promises to provide a regulatory framework for stablecoins and crypto assets.
Fun fact: Sunak has made history for several reasons. At 42, he is the youngest prime minister in modern U.K. history. David Cameron and Tony Blair were 43 when they assumed office. Sunak and his wife have a combined fortune worth 730 million pounds ($824 million), making him the richest British prime minister to take office.