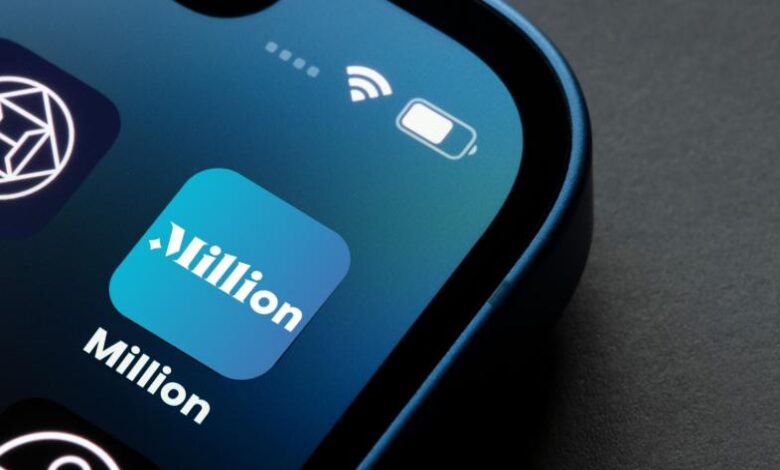 Million, a new SocialFi platform, is planning on scaling the heights of the content creation space in the Middle East with its innovative and distinctive features.
Launching in January 2023, Million is a social media application that intertwines the community, the creator economy and the emergence of Web 3.0. In fact, it is a decentralized social media platform that is dedicated to content creators, allowing them to leverage every piece of content they create, by building a decentralized economy around them.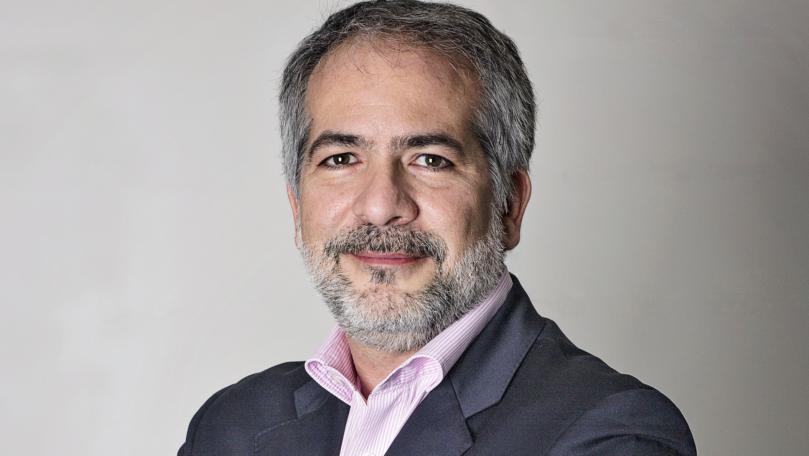 In an exclusive interview with Million Founder and CEO, Julien Hawari, he explained, "​​Content creators have been truly struggling to create and expand their audience. And because followers always ask for authentic content, which creators are unable to monetize, they end up working with a third-party – the advertiser – who takes advantage of them and their content. However, creating this specific type of content that the advertiser seeks has been causing a lack of authenticity, translating into a 25% drop of engagement rate on social media platforms."
He added, "Today, Million is a unique platform because it helps content creators to monetize their content as well as their audience. Access to special events and content is granted, while allowing the audience to get in touch with the content creator, star and celebrity they love, as they build together a genuine digital community."
Importance of digital community
In today's world, any company, especially in the web3 space, is built by and for the community to a certain extent.
At Million, the purpose is to create an exclusive community that screams nothing but authentic engagement and interaction. It is made of 2 components:
Users and fans that the platform brings together, while providing them with a unique service, and giving them the opportunity to be one in a million. Hence, the name.
Content creators who can start generating money from their content, as Million helps them break free and live from their craft.
Julien mentioned, "Whatever content or community musicians, actors, bloggers, influencers and artists create, Million helps provide them with something special and authentic. Million is an emotional platform, it creates and transmits emotions. It is not our technology that interests our audience, but rather the ease and comfort the platform is about, and the feeling that we help them get out of those digital experiences and interactions."
Difference between Million and other social media platforms
With the rise of TikTok and other social media platforms, it is important to note that Million, which is a new and unique experience, is not in competition with such existing platforms that already have their own market, business and approach.
Julien said, "Through focus groups that we've done, users, especially young ones, feel that they spend a lot of time on social media platforms, without getting any benefits from them. On top of that, they feel that they want to go beyond this."
He added, "Today one does not exclude the other, content creators will still be on TikTok, Snapchat, Instagram, etc, but it is the way of monetizing their business and image that differs. At Million, we allow content creators to create a strong relation between them and their audience in a digital manner, which does not exist on other platforms. Not only will they be able to create a passive income for themselves, but also understand their audience and reward them through NFTs, exclusive content, and the experience and recognition that they are not getting elsewhere".
Passive income
Million believes that as each and every content creator has a certain business and image they would like to have or maintain.This being said, it is the content creator who is in control of their business, meaning that they decide how they want to be monetized. It could be through subscriptions, lives, NFTs, and much more.
The beauty of NFTs, and the technology NFTs and blockchain is providing, is the investment, energy and time the content creator is spending on creating and promoting those NFTs, which will eventually become a passive and long-term income if done the right way.
This is why, Million is a blockchain-related project.
However, content is only one part of it, as there must be a digital aspect to give utility to these NFTs, and with time, increase their value.
As a content creator, they embed their own royalty in it, and keep benefiting for as long as they can imagine.
Reward programme
Built on a robust E2E (engage-to-earn) economic model, Million provides a special feature, also known as the engagement reward programme.
The more time creators spend on the platform, and the more they engage, the more they are rewarded by the platform; the rewards – tokens and points – can be reused to buy NFTs or content, whether digital or physical.
Requirements and restrictions
As simple as it may sound, anyone can create, share content and earn, for Million believes that every creator has the right to build their business hand in hand with their community.
Nevertheless, once the platform is launched, we will be focusing on curated content creators we have picked and feel can quickly add value to the platform, before opening it to the public and allowing everyone to be part of the experience.
Exclusive tokens and cryptocurrencies
Million is planning on allowing content creators to have their own cryptocurrency. However, this feature comes later in the development.
In fact, ​​Million is linked to a digital wallet with its own token named Milz, while content creators can create their own social token which value comes from belonging to the community. Their followers can therefore receive tangible and intangible products and services like NFTs, exclusive access, items and more, in exchange for their money. Fans can buy these fandom-tokens and hold onto them as they rise in value, and then sell them for a profit.

Julien concluded, "We are releasing version 1, then version 2, and the hard launch will take place a little later in the year."