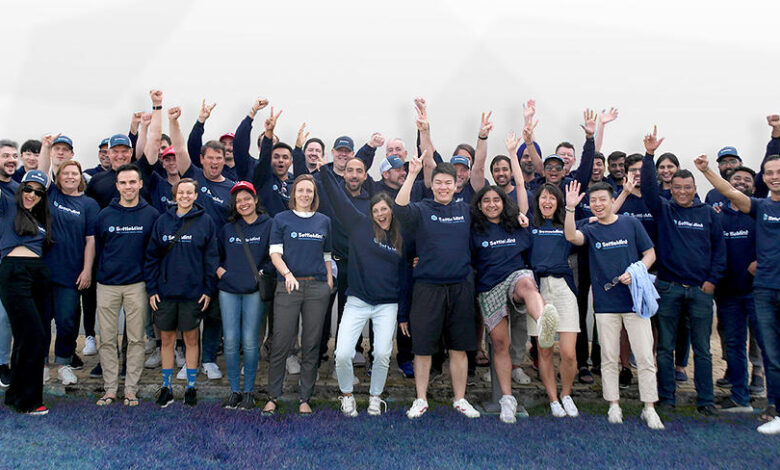 SettleMint, the blockchain application development platform for private and public sector, today announced it has raised €16 million in Series A funding.
The oversubscribed up round was led by Molten Ventures, a leading venture capital firm whose investments include UiPath, Thought Machine, Ledger Shape Shift and Revolut.
Molten Ventures is joined in the round by new investors in SettleMint including co-lead investor OTB Ventures, as well as Fujitsu Ventures, Allusion and Bloccelerate and existing investor Medici Ventures, L.P.
SettleMint has established itself as the category defining platform for blockchain application development for enterprise and is trusted by leading banks, financial services providers, global retailers, manufacturers and innovators in the public sector.
SettleMint intends to use the investment proceeds primarily to solidify the company's position in Europe (Belgium), MEA (Dubai), India (Delhi) and Singapore and fuel expansion into the Japanese market. Globally, SettleMint intends to add 60 new team members.
The company will also use the funds to keep its market leading platform two steps ahead to continue meeting the complex requirements of its clients by strengthening further its high performance low-code offering.
As the NFT and metaverse hype of blockchain cooled in H1 2022, the world has become focused on utilizing the underlying technology to deliver business and societal value rather than short term speculative gains. According to a recent poll (Deloitte Survey, 2018), more than half (59%) of companies believe that their industry will be impacted or disrupted by blockchain technology and are eager to get ahead on the adoption curve to improve efficiency, remove redundant processes or capture new revenue streams. However, companies are confronted with the reality that only 1% of developers have experience building on blockchain technology. With the acute shortage of capable developers, SettleMint provides a new and better option to build specialized blockchain teams or hiring expensive consultants.

Matthew Van Niekerk, SettleMint Co-Founder and CEO said, "When we launched SettleMint in 2016, we saw the benefits that companies would gain from integrating blockchain applications into their existing systems but also knew that there was no easy way for developers to achieve this. Let's face it, blockchain application development is hard. As practitioners, we also recognized the repeated and predictable challenges that every blockchain implementation faces and that enterprise grade implementations have very high security, scalability and interoperability requirements.
SettleMint meets these standards and provides tools for the challenges that take away complexity to make blockchain application development easy, enabling companies to get ahead of the curve and quickly capture the benefits. Our latest financing round will enable us to accelerate growth and further support companies in capturing the benefits that blockchain offers for them and for their customers."