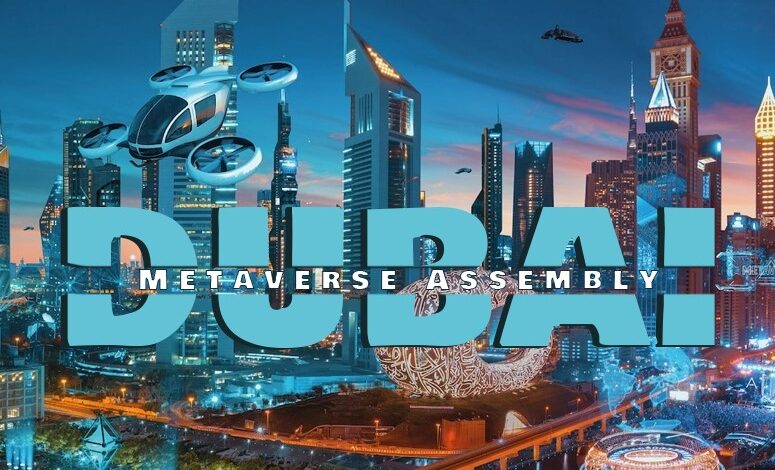 The Dubai Metaverse Assembly organized by Dubai Future Foundation (DFF) kicked off today, under the patronage of H.H. Sheikh Hamdan bin Mohammed bin Rashid Al Maktoum.
The event will host more than 300 experts and specialists as well as 40 local and global organizations and technology companies participating in more than 25 sessions and workshops with more than 30 international speakers.
International organizations and companies include the World Economic Forum, META, Binance, MasterCard, The Sandbox, Bedu, PwC, Accenture, BCG Digital Ventures, Dubai Blockchain Center, and DeCentraland, among many others.
These companies will organize specialized workshops on various future technological sectors to be held at AREA 2071.
The workshops will tackle topics such as accelerating value creation in the metaverse, aviation in metaverse, road to the metaverse and innovating governance, decoding the metaverse, taking the leap from web 2 into the metaverse, brands in the metaverse, metaverse as a game changer, how shopping, banking, and gaming are spearheading the metaverse, immersive learning experiences in the metaverse, and venture capital for the metaverse, in addition to other topics.
Sheikh Hamdan said, "The metaverse is a promising digital world. We aim to harness this technology to enhance the quality of life in the UAE and across the globe."
"We want Dubai to lead globally in adopting the technology of the future, understanding its developments, harnessing its potential, and driving change", he added.
Omar Sultan Al Olama, Minister of State for Artificial Intelligence, Digital Economy and Remote Work Applications, Deputy Managing Director of Dubai Future Foundation noted that the Dubai Metaverse Assembly serves as a global platform convening technology experts and the wider metaverse community from around the world to map out opportunities and harness the potential of this promising virtual world.
"Through this inaugural event, we highlight the extraordinary potential of this immersive world to accelerate economic growth, drive innovation and create a fundamentally better future for humanity," he said.
Keith Jordan, Vice President of Innovation at Mastercard Labs also added via his Twitter account, "The vision to realize this future is stunning. Realities are colliding at pace."
Also, Alex Chehade, Executive Director and General Manager of Binance MENA, said,"Binance remains committed to supporting and contributing to these objectives, and we see the Dubai Metaverse Assembly as an ideal platform to do so."
The strategy aims to add $4 billion to Dubai's GDP, support 40,000 virtual jobs by 2030 and attract 1,000 companies specializing in blockchain and metaverse technologies to turn Dubai's into one of the world's top 10 metaverse economies.