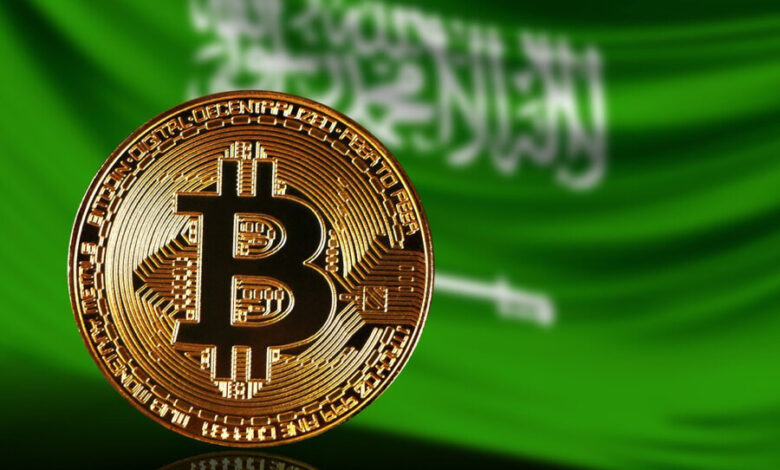 Saudi Central Bank Governor, Fahd Almubarak, said that it is unlikely that central banks' digital currencies will replace fiat money or current payment systems, but will rather play an integrative role with other forms of traditional cash and other payment systems, according to Bloomberg's tweet.
This being said, it is clear that the blockchain and crypto space is no longer a dream, and is now much closer to becoming reality, as the whole world awaits the move of Saudi Arabia in regard to the matter.
As a matter of fact, Saudi Arabia's banking regulator recently appointed Mohsen AlZahrani to lead its virtual assets and central bank digital currency program in a sign of the Gulf state's potential crypto ambitions.
In addition to that, the emergence of the neighboring United Arab Emirates as a global crypto hub has created some urgency in Riyadh to draft more formal rules for the asset class, leading the Kingdom to collaborate for several years with the UAE on a potential joint digital currency.
Saudi Arabian Prince Bandar Bin Abdullah Al Mishari, Assistant to Saudi Minister of Interior for technology, also expressed support for the implementation of Blockchain projects in the Kingdom, as well as the possibility of allowing the utilization of cryptocurrencies.
The Kingdom of Saudi Arabia has been encouraging innovation within the startup scene in the country. Recently, KSA's Taqadum accelerator invested in a blockchain startup out of Oman.
In addition to that, companies such as USA Everything announced that they will be opening up offices soon in the Kingdom. Previously, Aramco funded blockchain enabled Data Gumbo opened their office in KSA.
Luckily, KSA residents have also shown openness and acceptance towards cryptocurrencies, as 18% already trade in crypto.
The kingdom is the largest economy in the Middle East, with a relatively affluent population, making it a key market for any firm operating in the region. Some of the industry's biggest players, including Binance Holdings Ltd., have staffed up their Saudi teams, identifying the kingdom as a large untapped market if the current restrictions get loosened.
In 2018, Riyadh banned banks from processing transactions involving cryptocurrencies, though workarounds exist to trade. Nevertheless, the steps that are being taken now show that the Kingdom is much more open to this technology, and is looking to make use of it.