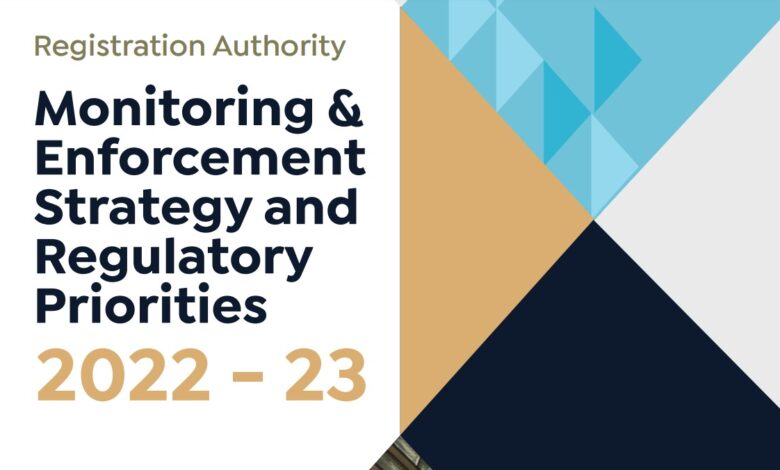 As part of the Registration Authority's commitment to transparency, ADGM published a detailed report entitled 'Monitoring & Enforcement Strategy and Regulatory Priorities 2022 – 23'.
Reviewing the RA's regulatory objectives and priorities will assist you in understanding the RA's supervisory approach and the aspects of ADGM's commercial legislation that the RA will be focusing on with respect to compliance.
The report includes an explanation of ADGM RA's regulatory objectives, priorities, functions and monitoring framework, and it sheds light on the Authority's supervisory work plan for the current period through to end of 2023.
You can find the report here.
As a reminder, the Registration Authority, in addition to registering and licensing legal entities, is the commercial regulator of the ADGM, responsible for monitoring and, where necessary, enforcing compliance with ADGM's commercial legislation. The RA is also responsible for regulating Auditors and Insolvency Practitioners and administering the UAE's Economic Substance Regulation (ESR) in the ADGM.
ADGM's commercial legislation covers a broad range of areas including companies law, commercial licensing, beneficial ownership, insolvency, employment, and auditors' requirements.
Under an agreement with the Financial Services Regulatory Authority, the Registration Authority is also responsible for monitoring compliance with anti-money laundering requirements by ADGM licensed Designated Non-Financial Businesses and Professions (DNFBPs), such as Company Service Providers.
The Registration Authority strives to prevent and deter conduct that may cause harm to ADGM businesses, their clients and / or investors via transparent and risk based regulatory interventions that are appropriate and proportionate to the circumstances.