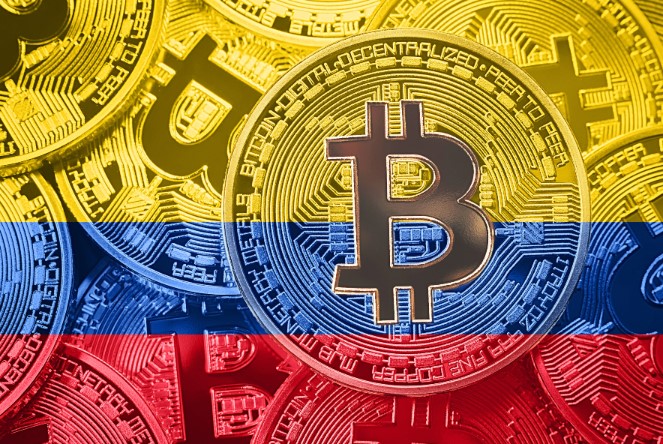 Colombia is ready to start issuing crypto bonds after the successful pilot test was completed this week, according to the regulator of the South American country. The operation was carried out in a controlled space (Sandbox), which is directed by the Financial Superintendence of Colombia (SFC).
The test carried out on Tuesday, August 23, was successful, the regulator reported through its Twitter account. The purpose was to observe the impact of blockchain technology on the capital market throughout the trading process.
"The entire process was carried out in an agile and secure manner with blockchain through smart contracts, a non-fungible token and encryption algorithms, providing immutability of the information and the possibility that the participants could audit it in real time," the agency said.
During the pilot test, aspects such as "operational costs, times, traceability, documentation, and asymmetries of information towards the participants, among others" were observed.
The Financial Superintendence highlighted that it is the first operation of this type in Latin America and the Caribbean in which blockchain technology is used for the registration, issuance, custody, negotiation, registration of payments, fulfillment, and cancellation of the bond.
The results of the test constitute a guarantee for the advancement of the regulation of the cryptocurrency market and other digital assets in Colombia. The Colombian regulator together with the crypto exchange Binance, the Central Bank (Banco de la República), and several financial entities, including Davivienda, have been working on these pilot tests since last year.
The Financial Superintendence explained that the first bond issue was subscribed by Banco Davivienda for $110 million and acquired by IDB Invest through a transaction carried out in the LACChain blockchain network.
The entire process was monitored by the regulator and the central bank, through observation nodes. The IDB Group (Inter-American Development Bank and its subsidiaries IDB Invest and IDB Labs) also participated in the pilot test, providing logistical and regulatory support.
"This experience also contributes to the diagnosis of the current regulation applicable to this class of processes and, together with the lessons learned, they are an input for public policy that will allow the stock market to be potentiated," the regulator concluded.
Blockchain technology has various applications and is rapidly being implemented in world trade. The most notable antecedents of successful bond issuance include the launch of the Bond-i platform through the Ethereum network by the World Bank.
Likewise, the CommBank bond was issued in August 2018, whose collection exceeded AUD110 MM in two years of operation. Also the Santander Bank bond for USD 20 million using blockchain technology launched in September 2019, and more recently, the European Investment Bank issued a digital bond for 100 million euros.