Companies
Global News
NFT
Policies & Regulations
OpenSea Introduces New Stolen Item Policy to Combat NFT Theft
A Twitter user claimed that they purchased a stolen NFT and OpenSea support advised them to sell it on another marketplace.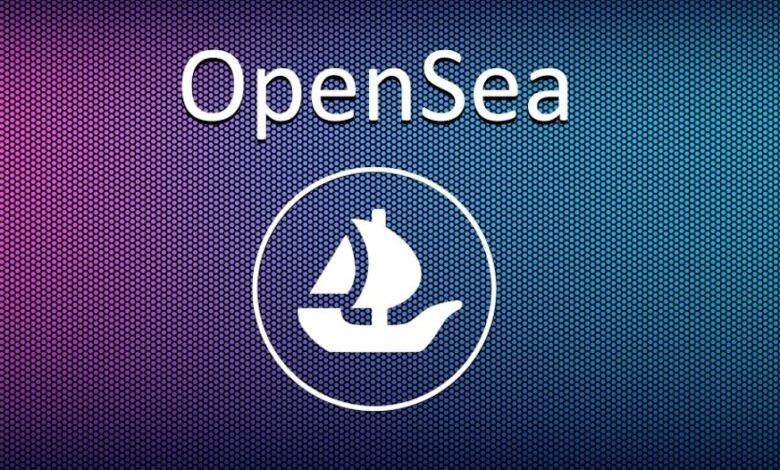 With asset theft being a concern worldwide, non-fungible token (NFT) marketplace OpenSea has introduced measures to redraft its policy against stolen items, according to Cointelegraph. 
In an announcement, the firm highlighted that its policies were made considering United States laws, where knowingly allowing the sale of stolen items is prohibited. However, the marketplace admitted that in some cases, buyers who unknowingly bought stolen items were penalized even though they were not at fault. Because of this and the NFT community's feedback, the marketplace has adjusted its policy to expand the use of police reports.
Previously, police reports were used within the platform in escalated disputes. With the new update, they will be used to confirm all stolen item reports within the NFT platform. Without a police report within seven days, the platform will enable the buying and selling of the reported item again to avoid fake reports. Following this, the company has also made efforts to ease the process of re-enabling the buying and selling features once the stolen items are recovered.
The NFT platform also highlighted that it's working to find other solutions to tackle the problem of NFT theft at its roots. According to the announcement, the company is working on automating threat and theft detection.
A Twitter user praised the move, describing it as a good first step and encouraged other platforms to follow suit while suggesting the consideration of the nuances of laws from other countries as well. On the other hand, some community members are still disgruntled, taking to Twitter to report their issues. A user wrote: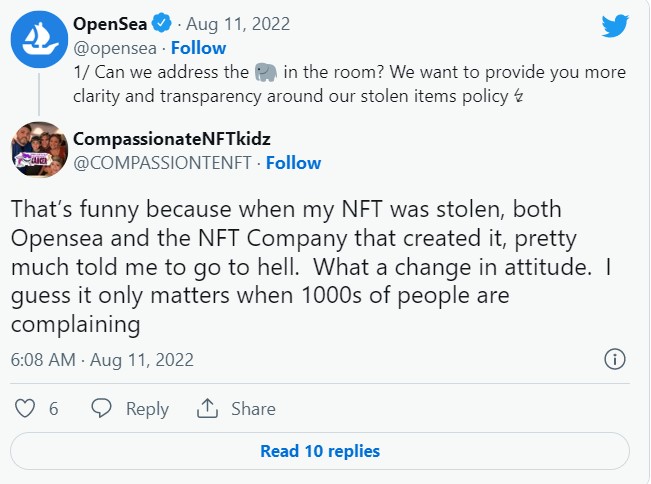 Meanwhile, another user claimed that they had purchased a stolen NFT unknowingly, and the support staff at OpenSea recommended that the user sell it on another NFT marketplace.
According to OpenSea's official website, it is a NFT marketplace headquartered in New York, United States of America, and was founded by Devin Finzer and Alex Attalah in 2017.
The platform has a marketplace which allows users for NFTs to be sold directly at a fixed price, or through an auction, on the basis of the Ethereum ERC-721 standard, the layer-2 scaling solution for Ethereum Polygon, the KIP-7 standard for Klaytn, and the SPL standard for Solana, from a blockchain perspective.