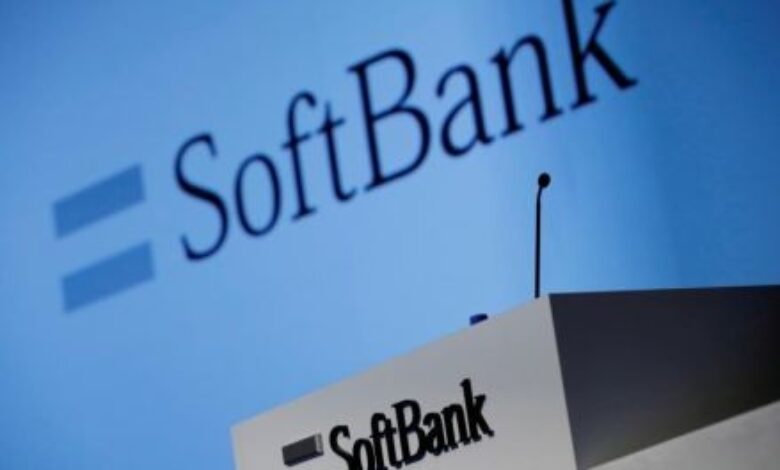 SoftBank Group Corp is planning to cut headcount at its flagship Vision Fund investing arm, after a crash in the value of its portfolio lead to a record quarterly net loss.
Vision Fund, which upended the world of venture capital with splashy bets on startups such as Uber and Didi, posted a $23.1 billion loss in the April-June quarter as value evaporated from its investments in the market rout.
"The world is in great confusion," said CEO Masayoshi Son at a news conference.
The result caps a tumultuous six months for the Vision Fund, which posted a record $26.2 billion quarterly loss in May after SoftBank was caught out by rising interest rates and political instability that hammered markets globally.
Son has already radically scaled back investment activity. The Vision Fund arm approved just $600 million in new investments in the first quarter, compared with $20.6 billion in the same period a year earlier.
"We need to cut costs with no sacred areas," Son said.
Son had already suffered a series of high-profile reversals, however, the billionaire said Vision Fund 2, which has taken smaller stakes in a larger number of companies, had invested at frothy prices.
"We were in a kind of bubble on valuations," he said.
The second Vision Fund's portfolio of 269 firms, which cost $48.2 billion to acquire, was worth just $37.2 billion at end-June.
"If we had been more selective and invested better, we wouldn't have received this heavy blow", Son said.
Plunging initial public offering volumes and market skepticism towards money-losing startups have squeezed an important source of capital for SoftBank, which hopes to list chip designer Arm following the collapse of a sale to Nvidia.
To raise cash, SoftBank has exited companies including Uber Technologies and home-selling platform Opendoor Technologies, for a total gain of $5.6 billion.
SoftBank sold Uber at an average share price of $41.47, compared to the Friday closing price of $32.01.
The group has used more than two-thirds of the capital in a 1 trillion yen buyback programme launched last November to support its shares, which have fallen by about half from highs in March last year.
SoftBank announced an additional share repurchase programme worth up to 400 billion yen to run to August next year. Shares closed up 0.7%, before the earnings were released, in line with the benchmark Nikkei 225 index.
The conglomerate is not the only investor heavily exposed to the high-growth stocks now shunned by investors.
Hedge fund Tiger Global, which competes with "unicorn hunter" Son on deals, saw its flagship fund fall 50% in the first half of the year after it underestimated the impact of surging inflation on markets.
Nonetheless, as previously mentioned on UNLOCK Blockchain, SoftBank has invested around $5 billion in blockchain, NFTs, crypto and the metaverse. This being said, these various investments might actually be the savior of SoftBank, now that it is suffering from a huge quarterly net loss.
In fact, the company was smart enough to see the benefit and the fast growth of the blockchain and crypto world early on, which pushed it to shift its investments to this world.
"This is an investment in the future of the internet and a prayer for a strong position in the precipice of Web3, which may reach quadrillions in value", said Sean Su, an independent tech sector analyst in Taiwan, referring to a decentralized online ecosystem based on the blockchain.
"Major companies are now engaged in a race to define the standard for virtual environments, or metaverses, and firms like SoftBank are vying for an early lead. All this is a huge market that any corporation with a long-term strategy would love to dominate", he added.
Regardless of the crypto winter and the harsh conditions that the market has been facing in the past few months, the blockchain and crypto space remains as promising as it once was, and SoftBank knows that very well. With these investments in place, we expect it to recover slowly but surely, and to secure even more investments in this space, for the market will recover and the benefits will be uncountable.