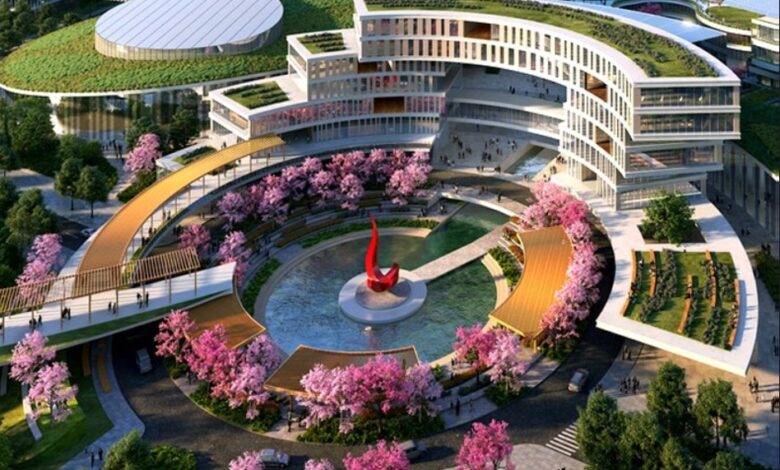 The Hong Kong University of Science and Technology (HKUST) announced the launch of its first virtual reality (VR) campus. Aiming for building a MetaHKUST, Hong Kong's university embraces immersive learning in metaverse classrooms.
HKUST shall debut its Guangzhou campus on September 1 with virtual hosting in a mixed reality setting.
"A lot of guests might be overseas and can't attend [the opening], so we will host it in the metaverse," said Pan Hui, chair professor of computational media & arts, HKUST Guangzhou campus.
The launch of HKUST's virtual reality class is the stepping stone towards building the MetaHKUST. The MetaHKUST is being built with the objective of connecting the two campuses for a shared learning environment without limitations.
"Guangzhou students can sit in the lecture room and see their classmates, but when they put on their goggles, they can see their Hong Kong peers sitting next to them. It's a feeling of unity and participation," added Hui.
Students would be able to attend the same lectures across two campuses in the digital classroom. Opening days and graduation might as well take place virtually, so also can the granting of transcripts or diplomas as NFTs.
The metaverse campus in the first stage involves installations of VR classrooms, cameras, sensors, and visualization tools.
Wang Yang, vice-president for institutional advancement, HKUST, said, "the metaverse is here to stay regardless of the scepticism due to it being still new. Last year the buzzword was NFT. This year, it is the metaverse. It will become our reality in the future. We can imagine living in the metaverse soon."
Wang Yang believes HKUST should spearhead in exemplifying innovative and creative future education technology.
"I think we should think ahead. As a university, we must be a leader of ideas, we should not wait for others to do something and follow suit. We should be pioneers," said Yang.