Companies
DeFi
Global News
Fireblocks Integrates with Tokeny to Offer a Solution for Security Tokens on Ethereum and Polygon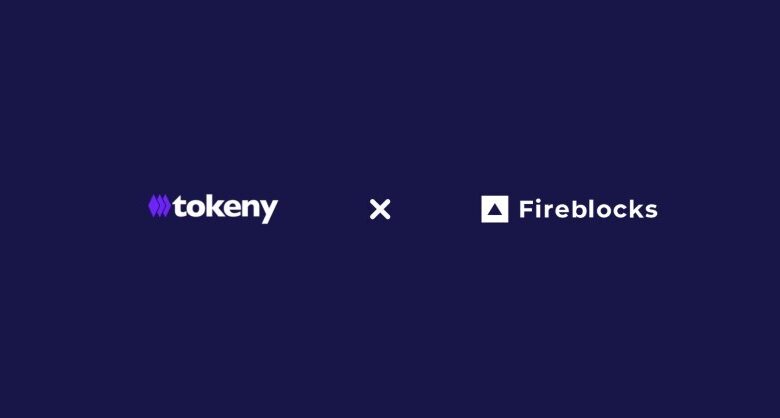 Fireblocks, the award-winning provider of digital asset and crypto custody technology, announced that it has integrated Tokeny to its platform. The integration will enable Fireblocks customers with the ability to mint and manage permissioned tokens such as digital securities, stablecoins and loyalty programs across retail trading apps, neobanks, payment networks, and more.
Together with Tokeny, Fireblocks will provide a secure and compliant turnkey solution for companies and financial institutions to issue, manage, custody and transfer tokenized securities.
Luc Falempin, CEO at Tokeny said, "Banks, asset managers and funds servicers are hiring to complete their blockchain teams. They will focus on business use cases first and will need a proven enterprise-grade technology provider to launch quickly and without risk. With this collaboration, we intend to answer the 'buy or build" question for most financial institutions that are upgrading their assets and bringing them on-chain. By applying trust, compliance, and control on a hyper-efficient infrastructure, we will be able to unlock significant advancements in the management and liquidity of new financial instruments."
A recent article from State Street predicts that institutional demand for tokenization has gained traction as "all financial markets will have to digitize their processes and tokenize their assets to remain relevant."
In 2021, more than $28 billion in assets were tokenized using Tokeny's solutions. Now, with Tokeny's industry-leading product suite underscored by Fireblocks' token transfer, settlement and custody technology, customers will be able to quickly deploy and issue compliant ERC-3643 security tokens on Ethereum and the high-speed, cost efficient Polygon blockchain.
As financial institutions begin to explore the world of tokenized products, we are excited to integrate Tokeny's offerings onto our platform. Fireblocks and Tokeny share a common vision to bring the benefits of blockchain technology to the mainstream in a compliant and secure way", explained Michael Shaulov, CEO & Co-founder at Fireblocks.
Antoni Martin, Polygon Enterprise Lead said, "Polygon is excited to provide the infrastructure, security and reliability needed for a collaboration with such demands for scalability. Impactful and innovative initiatives like this show how enterprising and ambitious Polygon technology allows builders like Fireblocks and Tokeny to be. We look forward to collaborating further and supporting this important initiative in its mission toward mainstream digital asset adoption."
As the market leader in tokenization, Tokeny has been serving institutional investors and consumers globally from its headquarters in Luxembourg since 2017.