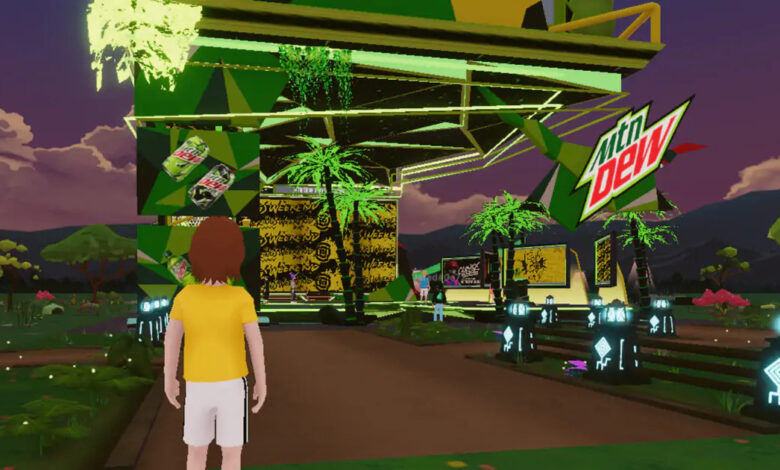 Mtn Dew, the popular drink brand, has set foot in the metaverse with a fan event in Decentraland.
The event, which is organized in partnership with PepsiCo Labs, esports powerhouse NYXL and CDL, will be a live watch party for New York Subliners Major IV Call of Duty League (CDL) tournament. It will take place on July 14 to July 17.
Pat O'Toole, chief marketing officer of Mtn Dew said, "The Decentraland event is about our commitment to connecting with DEW Nation in new and creative ways."
The Mtn Dew themed virtual space will feature a number of activations along with the live stream of the CDL tournament.
"This event works because MTN DEW fans tell us they are always looking for opportunities to engage with the brand, and Web3 opens up completely new ways to do that. We think fans will like what they see, and there is more to come," he continued.
The activations include Dew-themed wearables, and virtual mini-games. Fans also have a chance to win a RTFKT Clone X NFT and a VIP trip to the 2022 CDL Champs tournament in Los Angeles this August.
In addition to that, Mtn Dew and the Subliners will be organizing a giveaway of SIX exclusive wearables, fun in-venue games offering and huge discounts on Game Fuel to those who join the party all weekend long.
People can also show up and talk to fans on dedicated Decentraland terminals at the live event in Brooklyn, New York.