Companies
DeFi
GameFi
Platform news
Animoca Brands and Quidd Launch Mintables
Animoca Brands and Quidd launch Mintables, a feature that enables collectors to mint and unmint digital collectibles into NFTs on the Ethereum blockchain.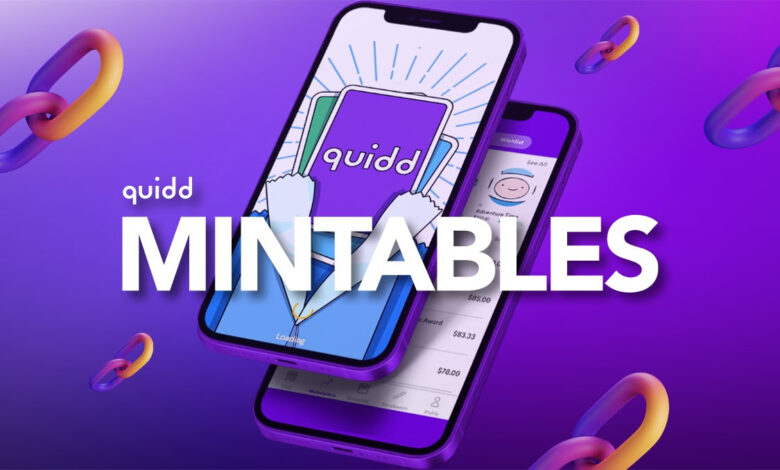 Animoca Brands and its subsidiary Quidd announced earlier today the launch of Mintables, a feature that enables collectors to mint and unmint digital collectibles into NFTs on the Ethereum blockchain.
The first collection launched with the Mintable feature is the Atari x Quidd Collection, available now on the Quidd website and soon on GAMEE's Arc8 mobile app.
Mintables addresses many pain points in the NFT industry. For many mainstream collectors, minting NFTs can be difficult and expensive. For seasoned NFT enthusiasts, officially licensed branded NFTs are often locked down in custodial wallets and centralized applications.

With Mintables, Quidd dramatically reduces the cost, time, and complexity for crypto novices to make their first mint. No cryptocurrency is required, only a self-custody wallet such as MetaMask.

For seasoned NFT enthusiasts, Mintables provides off-the-shelf interoperability with leading Ethereum NFT marketplaces, like OpenSea and Rarible. Additionally, Mintables can be unminted and reminted to new blockchains, at the owner's discretion. This unique utility provides unparalleled portability, enabling NFT owners to bring their NFTs to major blockchain ecosystems if and when they want.

"With Mintables, we are delivering user choice in addition to true digital ownership", said Michael Bramlage, CEO and Co-Founder of Quidd.
He added, "Why should the platform decide if a digital item should be on a blockchain, or even which blockchain? The Mintables initiative gives real power to the collectors".

Officially licensed Atari digital collectibles on Quidd are now available to mint and unmint to the Ethereum blockchain for the low introductory price of $3 per mint. In the near term, Quidd will open up more collections for minting, and will add support for more blockchains, including WAX, Flow, and Binance Smart Chain.

Mintables offers an additional benefit for the over 7,000,000 collectors on Quidd: minting preserves an item's metadata and the collector's ownership of the item inside Quidd. Minting does not affect any ranks or status in the Quidd community, and the Quidd app aggregates both digital collectibles and NFTs in a single collection interface.
Atari x Quidd Collection
The Atari x Quidd Collection boasts beautifully designed digital trading cards and 3D video game cartridges of some of the world's first and most beloved arcade and console games. Mined from the Atari archives, this special collection highlights the people behind the games, including the legendary Atari employee Al Alcorn, and Dona Bailey, one of the first female programmers at Atari and co-creator of the classic game Centipede.
GAMEE Collaboration
Quidd is also working with GAMEE, the play-and-earn casual mobile gaming subsidiary of Animoca Brands, to launch Mintables of the Atari x Quidd Collection during a week-long event in Arc8, GAMEE's play-and-earn mobile gaming platform.
Owners of Atari x Quidd NFTs will be able to participate in an exclusive Arc8 tournament with a prize pool of QUIDD tokens. The top 100 players in the tournament will be eligible to mint an exclusive Atari/Quidd G-Bot starter NFT (only 100 in existence).