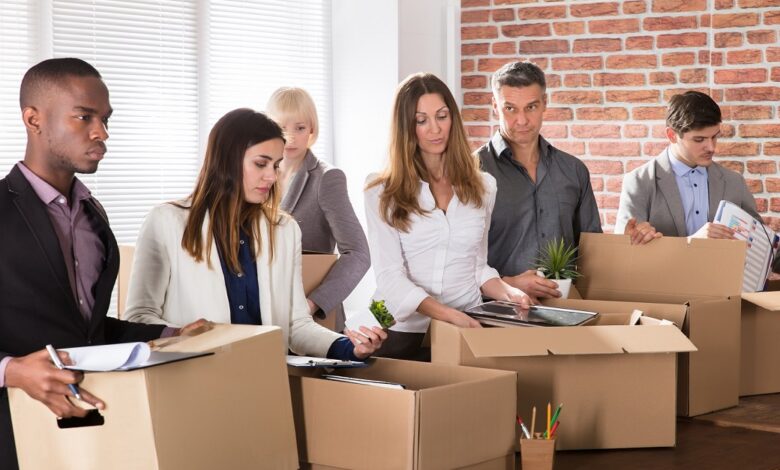 With the turmoil that has triggered a huge trading downturn, major digital asset exchanges are shedding hundreds of workers, as part of their effort to rein in costs amid volatile market conditions.
The layoffs started a day after Bitcoin's price plunged drastically, leaving companies in a state of confusion and panic. Unfortunately, giants like Coinbase went for this tactic, making it clear that they would extend their hiring freeze for the foreseeable future and rescind a number of accepted offers.
Exchanges & Layoffs
In fact, Coinbase reported a 35 percent slump in total revenue, which led the board to lay off 18% of the staff (nearly 1,100 employees), cutting them off from the company's systems with immediate effect.
According to eFinancialCareers, a Coinbase insider said, "I've spent a lot of time in banks, and I've seen this happening frequently. First you ask for voluntary redundancies, then you make a few cuts around the edges, then you cut hard. I'm not convinced that this is over. But while banks are no strangers to layoffs, they always have an eye on the long term consequences. Coinbase, with its mixed messaging about not cutting and then cutting and not rescinding offers and then rescinding, doesn't seem to have this: next time they try to hire from banks, no one will want to join them. This is a shame, if anything, Coinbase could benefit from more TradFi staff".
Another former employee mentioned, "I was laid off by Coinbase. I am frustrated but not surprised".
Crypto.com CEO Kris Marszalek also announced that the Singapore-based exchange, that has lately received a license to operate in Dubai, will be laying off about 260 workers (5% of its workforce). Another big exchange platform, Gemini Exchange, confirmed last week that it would be laying off 10% of its staff, and crypto lending platform BlockFi said that it will be cutting around 20% of its workforce.
Moreover, Rain, the first crypto exchange in the region, decided to adopt this strategy, knowing that it has been facing many obstacles lately, such as the entry of bigger platforms like Binance into the local markets, CoinMena reaching some of its important clients and a large number of new traders, as well as the lawsuit of BITMEX in America, Rain's main investor during that time.
Nonetheless, it has been made clear that some of the layoffs were a mistake of overemployment. The message came from Coinbase CEO, Brian Armstrong, who said these actions are necessary as a result of rapidly changing macroeconomic factors, the critical need to control costs during the crypto downturn, and the fact that he grew Coinbase too quickly since 2021, an unforgivable mistake that cost employees their jobs and source of survival.
Exchanges & Hiring
This shows that laying off employees has now become a common practice among exchanges, which will supposedly help them make it through the crypto winter. However, not all companies are abiding by it. For instance, Binance, the world's biggest crypto exchange, is looking to recruit around 2,000 employees for both, on-site and remote roles, ranging from business, editorial to technology development verticals.
Likewise, Kraken, the fourth-largest exchange by daily volumes, announced that it will be hiring over 500 employees despite the plunge in the market.
Best Time to Invest in Skilled Labor
Now, taking into account that only 1% of developers in the world are capable of developing blockchain, isn't it odd that these emerging companies are giving away talents to their competitors? In other words, now is the best time to invest in skilled labor, as laying them off could be the last nail in the coffin.
From traders to developers, marketers, business developers and strategists, the crypto space is in need of a range of talents in order to function and move forward. For this reason, discharging employees to cut off costs wouldn't be a smart decision as companies will be offering amazing talents on a silver plate to their competitors.
There are so many advantages that come with hiring employees at the moment, many of them listed above. Therefore, even though the market is going through a really hard phase, it is always important to foresee and plan ahead, for there will always be sunshine after the rain.