Companies
Global News
MENA News
Metaverse
Aimedis, The next Metaverse hype is in the starting blocks
The current situation on the crypto market can offer perfect entry opportunities for investors. The search is particularly worthwhile in the Metaverse sector.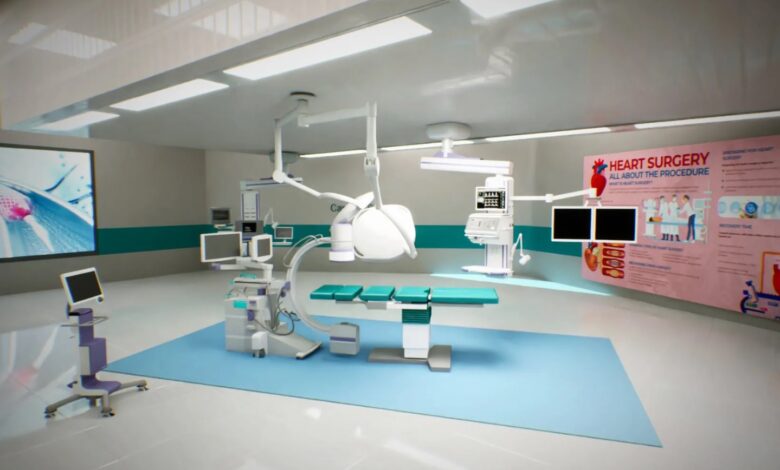 Aimedis builds a metaverse for the healthcare sector . The perfect entry point for Metaverse investors? We take a close look at the project.
Metaverse: The Perfect Time to Get Started?
The Metaverse connects the digital and the analogue space. The technology best suited for this is blockchain technology. After all, it has been known for creating transparency and trust in the digital world since the first Bitcoin block. Metaverse projects like Decentraland or The Sandbox, along with their tokens, have attracted a lot of attention in the past year. Those who invested here in good time could rake in very high profits. Within a short period of time, property prices in the Decentraland metaverse had risen to millions. Anyone who bought one of the coveted digital plots of land early enough could look forward to a substantial plus afterwards. But at the latest with the latest crash, this interest has leveled off again.
According to countercyclical investing principles, now could be the right time to put your money into sound Metaverse projects: sell when the fiddles play and buy when the guns bang. Aimedis could offer the optimal metaverse to prepare for the next hype .
Aimedis Avalon: The Metaverse for Healthcare
It is all the more promising to secure a place in the Aimedis Avalon Metaverse now. The 3D digital world will be connected to devices and trackers in the analog world via IoT APIs, laying the foundation for the Metaverse revolution in healthcare. Avalon offers space for patients, families, students, doctors, nurses, pharmacies, therapists, the pharmaceutical industry, insurance companies, universities, self-help groups and many more.
The team behind the project models Aimedis Avalon after the real world. This means that many different countries will be represented in it. Each and every one of these will have at least one city in Avalon. This creates a separate economy in the digital world that masters all the challenges of the information age for the healthcare sector.
Each city gets over 5,000 lots of digital land. However, each plot corresponds to 21 meters x 21 meters. Up to 4,000 of these plots are for sale, while the remaining 1,000 are intended for cultural purposes in each country. Play-to-earn areas also encourage hype and use of Avalon.
In addition to university clinics and clinic chains, other renowned institutes and companies have reserved places in Avalon and will quickly ensure lively operation on the cards based on Unreal Engine 5.