Global News
Policies & Regulations
Global Regulators Belt Along Crypto Bank Capital Rules
The Basel Committee suggested last June that banks save up to totally cover all losses on any bitcoin holdings.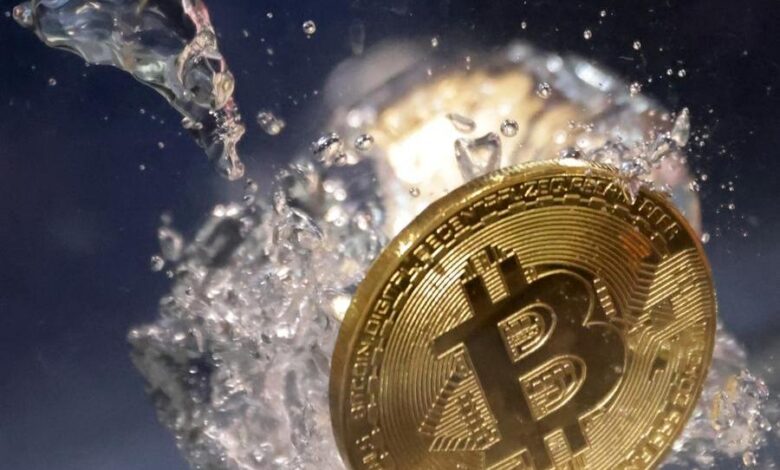 TerraUSD, a stablecoin tied to algorithmically the U.S. dollar, collapsed earlier last month, which raised major concerns and spread fear among investors. This is why, global regulators mentioned on Tuesday, April 23rd, that they will be working on encouraging banks to keep higher reserves against possible crypto exposure.
In actual fact, this project came to light last June when the committee suggested that banks must reserve enough capital to cover losses on any bitcoin holdings in total, but it is important to note that some traditional assets and stablecoins can be considered as loans, deposits, bonds and even commodities.
Aiming to finalize the prudential treatment by year end
In an interview between Reuters and the Basel Committee, the committee's spokesperson stated, "Recent developments have further highlighted the importance of having a global minimum prudential framework to mitigate risks from crypto assets". And added, "Building on the feedback received by external stakeholders, the Committee plans to publish another consultation paper over the coming month, with a view to finalizing the prudential treatment around the end of this year".
The Committee also announced that it has adopted a finalized set of principles for supervising climate-related financial risks at banks, and countries that are members of Basel are devoted to applying its agreed principles in their own national rules.
Basel clarified that the principles, which will be published in the coming weeks, seek to promote a principles-based approach to improving risk management and supervisory practices to mitigate climate-related financial risks.
Extra capital buffer for global banks operating in the Eurozone
In addition to that, the committee has agreed that the Eurozone is one domestic jurisdiction in regard to calculating an extra capital buffer for global banks that are based there; the size of the extra capital buffer requirements for some euro zone lenders is expected to decrease once their intra-euro zone exposures are considered domestic, which attracts lower capital charges than non-domestic exposures.
$3 Billion injected into the Crypto & Blockchain space
That being said, financial institutions have been rushing to get their hands on a piece of the $2 trillion crypto pie. Up until date, 13 of the world's largest banks have invested around $3 billion into crypto and blockchain companies, with London-based Standard Chartered being on the top of the list with $380 million in valuation of funding.
Other banks include BNY Mellon ($321 million and 5 investments), Citibank ($279 million and 14 investments), UBS -($266 million and 5 investments) and many more.
According to the BIS Working Paper 1013, findings have shown that banks who focus on higher innovation capacity economies and advanced financial development have been leaning more towards taking part in cryptocurrency-related customer business. This proves that even though blockchain technology and cryptocurrencies have been a threat to banks for so long, they are still willing to take the leap as this helps them provide their clients with the best financial services.