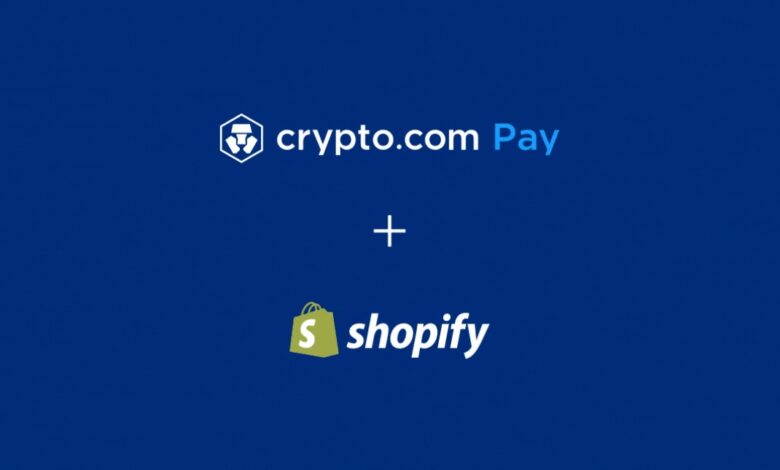 Crypto.com announced Shopify merchants can now enable Crypto.com Pay on their online storefronts and expand their reach by giving customers more ways to make their purchases with cryptocurrencies.
To welcome Shopify merchants to Crypto.com Pay, Crypto.com will waive the 0.5% settlement fee on all transactions for one month after integrating. The promotion is valid for all Shopify merchants who sign up for Crypto.com Pay until June 30, 2022.
"Providing more customers and merchants the ability to engage in commerce using cryptocurrencies is a priority for Crypto.com," said Kris Marszalek, Co-founder and Chief Executive Officer of Crypto.com. "We are incredibly excited to integrate into Shopify, and to bring this capability to even more customers and merchants around the world."
Growing interest in MENA region
Crypto.com, beside being a main sponsor for Qatar FIFA 2022, announced earlier in March UAE as regional hub and opens its office "We are opening a regional head office for the Middle East and Africa here in Dubai. It is going to be a great addition to run our operations from here because the UAE is diversifying its industries and trying to be bold and create opportunities. We are not here only to gain more market share but to create a broader ecosystem where there are more opportunities for all," Eric Anziani, Chief Operating Officer at Crypto.com, stated during a press convention at the World Government Summit in Dubai.
Shopify will be able to offer the option to pay in 20 different cryptocurrencies to their customers.
Crypto.com Pay features zero transaction fees and only 0.5% settlement fees — an 80% saving on fees when compared to typical payment processors. Merchants do not need to pay any setup costs, and the integration only takes minutes for merchants to complete. Through Crypto.com Pay, customers can pay with more than 20 tokens, including BTC, ETH, CRO, SHIB, DOGE and APE.
"We're happy to welcome Crypto.com to help Shopify merchants provide an additional fast and convenient way for customers to pay for their online orders," said John S. Lee, Lead of Blockchain Ecosystem at Shopify. "Our growing blockchain ecosystem demonstrates our commitment to supporting merchants with alternative payment methods on their storefronts, helping to further expand what's possible in commerce."
The Canadian e-commerce company recently partnered also with crypto payment platform Strike to integrate Bitcoin's Lightning Network. This agreement, American merchants will be able to receive their payments in a much faster way.