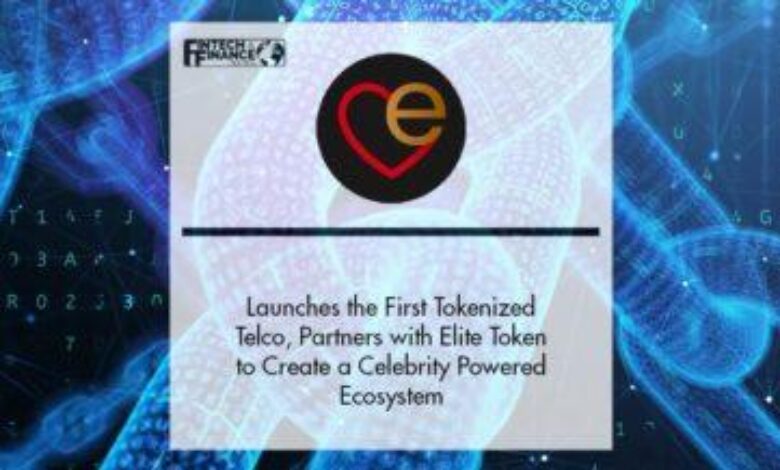 A new Italian MVNO, called Elimobile announced its launch Monday. It is a "social mobile operator" and claims it is the first "tokenized" telco to be integrated with blockchain technology. Hosted on Italian telco Wind Tre, Elimobile hopes celebrity-created content turned into non-fungible tokens (NFTs) will draw customers.
Elimobile said it is leveraging Polygon as the basis for its token, which is called $ELITE. Polygon is a "layer 2" or "sidechain" scaling solution for the popular Ethereum blockchain, aimed at hastening transaction speed and lowering transaction cost.
Elimobile, is an Elisium Platform, and its NFT marketplace were founded by Italian entrepreneur Gianluca Vacchi, a self-style social media influencer who sees value in content touched by Italian celebrities. In a statement, Vacchi said the new token will create "an entire ecosystem of continually evolving content, creativity, and exclusive social interaction."
Influencers produce the content which turn into NFTs for the marketplace. Sixty percent of the NFT revenue goes to investors. Elimobile takes a 20% cut and the remaining 20% go to the content creators themselves. The $ELITE token is listed on LBank Exchange and will develop into a decentralized autonomous organization (DAO). The company intends to launch two more tokens for governance and utility, it said.
Elimobile's claims of blockchain and NFTs as a central business operation notwithstanding, the telecom industry has been experimenting with blockchain for years. Telefónica worked with Spain's Association of Science and Technology Parks (APTE) to bring its blockchain-based platform to around 8,000 local companies in form of Hyperledger-based blockchain nodes that the telecom will deploy at APTE's 52 locations.
In 2020 Deutsche Telekom, Telefónica and Vodafone finalized a trial for the automated settlement of roaming discount agreements using a blockchain solution developed by Israeli tech company Clear. The trial also provided benefits to the operators such as the ability to obtain yearly settlement results in minutes rather than hours, uncovering data discrepancies visible to both sides in real-time and the ability to update or correct data instantaneously.
FreedomFi worked out a deal with Helium to enable FreedomFi gateway hosts, equipped with blockchain technology, to mine HNT, the native cryptocurrency of the Helium Network, by providing 5G cellular coverage. The Helium hotspot contains the blockchain, which allows individuals to put the hotspot inside their homes and start creating coverage. The hotspots create LoRaWAN wireless network coverage, a Low Power Wide Area Network (LPWAN) specification created for wireless, battery-operated devices. However, the new peer-to-peer network that Helium and FreedomFi hope to create will use the recently released CBRS spectrum.