NFT
The MetaHorse project offers ownership of real horse to NFT Buyer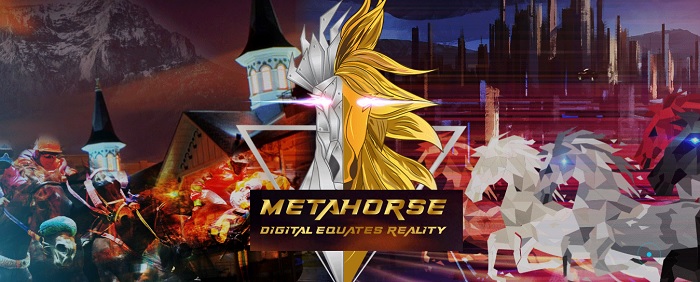 The Metahorse, a project built by MetaWin, is launching the world's first digital horse NFT GameFi on Binance chain, allowing users to be able to own a real horse MYKONOS 50 an Anglo-Arabian horse currently residing in Al Dhabi Horse riding stable in Dubai UAE. As per the press release, Mykonos 50 will be the first horse to enter the metaverse.
One should not confuse this project with "MetaHorse" which has raised $1.1 million seed fund and is building a similar project on Binance Chain as well.
As per the press release, The Metahorse project developed by MetaWin, is creating a digital horse ecosystem that will connect the physical horse ecosystem with Metaverse. The press release claims that the team has already signed several MOUs with the various stakeholders in the physical horse industry.
Now that the beta version launch of Metahorse is near, it is soon putting up the first real horse, MYKONOS 50, in the Metaverse space. The MYKONOS 50 is a cross-breed Anglo-Arabian horse. An offspring of a thoroughbred Anglo and an Arabian racehorse with a remarkable track record of crossing the final check post in the top spots. This bay-coloured horse was born in Spain in January 2010 and currently, it is in Al Dhabi Horse Riding Stable (Dubai, UAE.)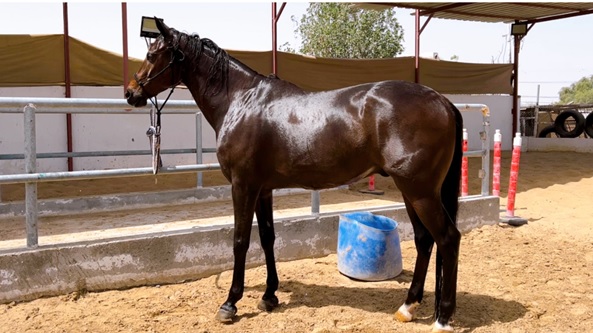 Mykonos 50 will be renamed to METAKONOS in the Metaverse. METAKONOS will be sold to an owner via NFT ( Non Fungible Tokens). The ownership of METAKONOS will be pegged with METAKONOS NFT by Metahorse. METAKONOS NFT is fundamental to the ownership of real-horse and for having a representation in the Metaverse too.
It would seem that the founders and the team are based out of Dubai UAE.
Prior to this, Belgium Al Sheikh Stud also launched an NFT marketplace for thoroughbred horses.