Government
MENA News
UAE to double contribution of digital economy to 20 percent of GDP
double the contribution of the digital economy to the UAE's GDP from 9.7 percent in 2021 to 19.4 percent by 2031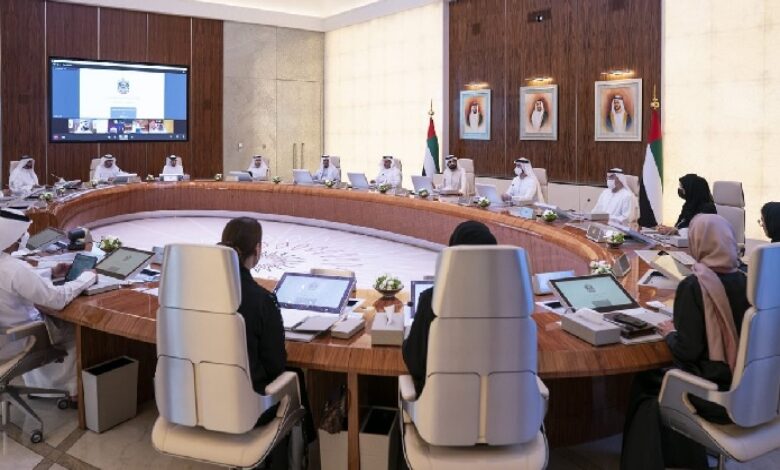 The UAE Cabinet has formed a Council for Digital Economy as part of its adoption of the UAE Digital Economy strategy. The Cabinet was formed during a meeting chaired by Sheikh Mohammed bin Rashid Al Maktoum, the Vice President, Prime Minister and Ruler of Dubai.
The UAE Council for Digital Economy will support ambitions to double the contribution of the digital economy to the UAE's GDP from 9.7 percent in 2021 to 19.4 percent by 2031. It also aims to enhance the position of the UAE a hub for digital economy in the region and globally.
The UAE Digital Economy Strategy includes more than 30 initiatives and programmes targeting six sectors and five new areas of growth.
The strategy will define the priorities of the digital economy in the country, ensuring the contribution of all other economic sectors. The UAE Cabinet meeting was also attended by Sheikh Maktoum bin Mohammed bin Rashid Al Maktoum, the Deputy Ruler of Dubai, Deputy Prime Minister, and Minister of Finance, as well as Lt General Sheikh Saif bin Zayed Al Nahyan, the Deputy Prime Minister and Minister of the Interior.
During the meeting, the UAE Cabinet also adopted a number of international agreements, including an agreement to link the payment systems of the GCC countries. The Cabinet also approved the country's accession to the International Partnership for Hydrogen and Fuel Cells in the Economy.
The cabinet also approved a federal law on public finance, which obligates federal authorities to coordinate with the Ministry of Finance to achieve the financial strategy's objectives as approved by the Cabinet.
This would mean that technologies such as Blockchain, digital assets, crypto will be playing a strong role in achieving the digital economy strategy. Already Dubai announced its virtual assets regulation which has attracted the likes of Binance, FTX, ByBit, and others.