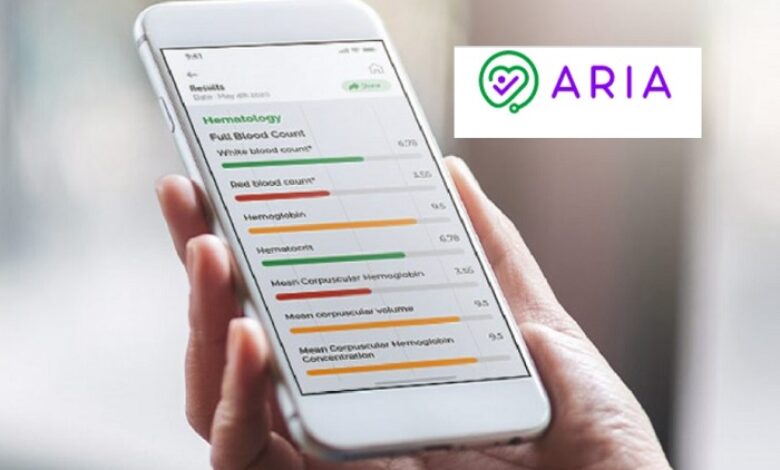 Cyprus hospitals, YGIA Polyclinic and American Medical Centre (AHI) adopt Aria blockchain app to offer their patients unprecedented access and management of their medical records.
The "Aria Patient" app allows citizens to receive and understand their laboratory results in minutes, from home. Using Blockchain technology, they have enabled the complete privacy of this information ensuring that only patients can view and permit access for others to see their results.
Mr. Savvas Zeidan, IT and Risk Manager at YGIA Polyclinic, said "This is just the first step on our journey towards empowering our patients to have better access to their health and in enabling the benefits of digital health".
The European Commission have outlined 3 eHealth priorities: citizens' secure access to their health data, including across borders; personalised medicine through shared European data infrastructure, and; citizen empowerment with digital tools for user feedback and person-centred care.
So far this has been difficult to achieve due to regulatory barriers and data privacy and security concerns. Healthcare data is 10x more valuable than a credit card on the black market and is the data most offered stolen by hackers, with privacy breaches and cases of data being sold increasing significantly during the pandemic.
Blockchain has been recognized internationally as a unique solution. It allows data to be unified but makes it near impossible to be accessed without the explicit permission of the patient. It provides a patient-centric solution for unified access to secure, compliant and reliable medical data.
Yet, most advances of the technology in this space have been at a theoretical and research level, hence why after it's publication in the Lancet and HIMMS, Aria focused on building out a solution which would interact with the existing healthcare system.
Co-funded by the European Union and the Republic of Cyprus through the Research and Innovation Foundation, the Aria solution brings reality to this vision and for the first time enables patients a user-friendly way to experience the benefits of the technology and better take care of their, and their loved ones, health.
Having partnered with the largest private hospitals in Cyprus, Aria is now partnering with international hospital groups and leading digital health platforms, with access to over 4M patients, to digitalize, automate and transform the patient's experience and align the interest of all healthcare stakeholders with those of the patient.
During its pilot, over 200 patients started using the app with more than 2,000 medical records sent. Tala, a patient of YGIA Polyclinic, described the app as "The most practical and meaningful app I have on my phone."
The healthcare industry is also entering the metaverse to serve patients more reliably, this includes healthcare platforms such as Aimedis.