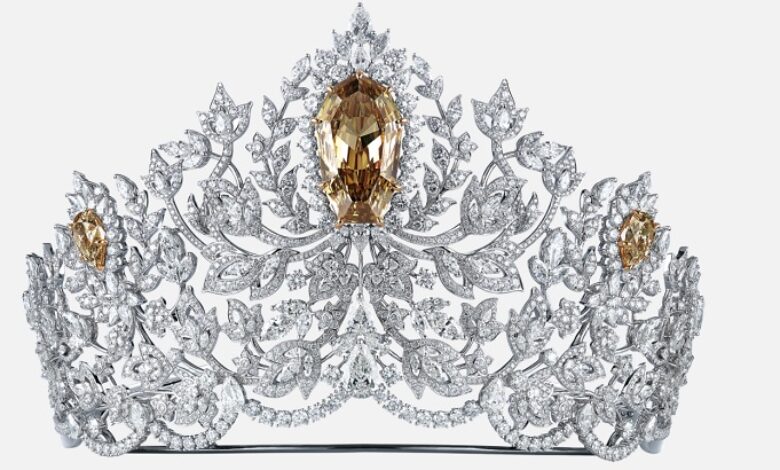 IceCap, a platform creator for NFTs for investment-grade diamonds, which set up an office in UAE, and Dubai based Mouawad, luxury jewelry house, offer fractionalized NFT of Miss Universe crown.
The Miss Universe Power of Unity Crown, which was originally worn by 2019 Miss Universe winner Zozibini Tunzi of South Africa, and then by 2020 Miss Universe Andrea Meza of Mexico, is currently worn by 2021 Miss Universe Harnaaz Sandhu.
For the first time ever, this highly unique and iconic crown will be available to fans of the pageant through NFT technology. Those who purchase an NFT have the chance to become part of Miss Universe history themselves.
When and if the Power of Unity crown is ever retired, it will either be placed in a museum and the tokens will be allowed to trade indefinitely, or the token owners can vote to sell the crown at auction.
"As we'll be using the technology of fractionalized NFTs for this project," explained Voorhees Founder of Icecap, "the smart contract underlying the tokens will allow a majority to essentially 'vote' on what will happen to the crown if it is ever retired from the pageant. If the crown is sold the proceeds will flow automatically to the NFT holders at that time."
"We're thrilled fans will get the chance to own a piece of our history," said Paula M. Shugart, Miss Universe Organization President. "The Miss Universe Organization is proud to partner with Icecap and Mouawad for this exciting opportunity and new way to engage with fans and reach a greater audience."
The fractionalized ownership of the crown will be based on Ethereum blockchain non-fungible tokens, through smart contract technology that contain their own terms, conditions, and trading components. The fractionalized NFTs are expected to be issued in the second half of 2022, on select crypto-trading platforms, with the initial value set by an expert appraiser. Once floated, the tokens' value will then be determined by supply and demand.