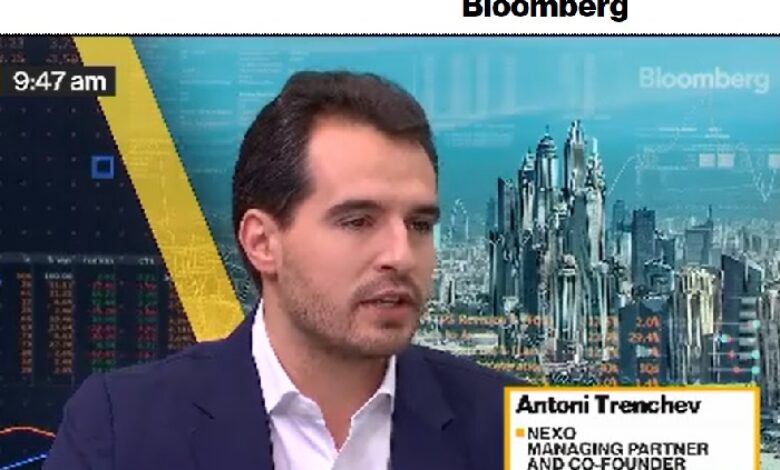 Nexo Digital Asset Exchange Co-Founder and Managing partner, Antoni Trenchev told Bloomberg's Crypto in the Middle East Show, that Nexo digital asset exchange is seeking a license in the UAE similar to what Binance received recently.
Trenchev believes Bitcoin will reach a 100,000 USD by June 2022. He explains, "There are many competing narratives for this breakout, one is institutional adoption and the great build out of new products and services."
Trenchev also discussed the Ukraine crisis and answered that Nexo had not been affected by crypto flows because all the regulatory tools were in place to track incoming and outgoing transactions. In terms of where they are going and how they are going to sanctioned addresses. He stated, "We haven't had any attempts to evade any of the sanctions. We have seen 600,000 Euros of donations to Ukraine and we as a company are committed to match that one to one to do a little to help there."
Nexo is a digital asset exchange and crypto lender with 12 billion USD assets under management, 3.5 million users worldwide, and supports 38 cryptocurrencies in over 200 jurisdictions. In addition to trading they offer crypto credit lines.