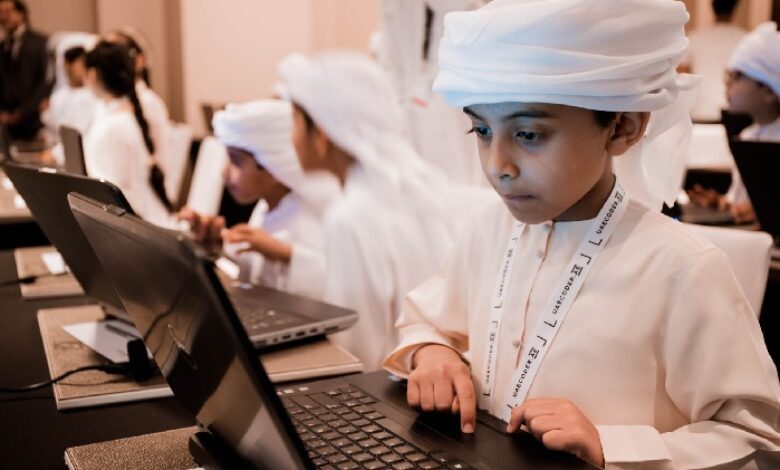 UAE Minister of State for Artificial Intelligence, Digital Economy and Remote Work Applications, Omar Sultan Al Olama, announced that UAE government is focusing on building a new generation of young coders, enhancing their capabilities and skills in the fields of coding and modern technology, and empowering them with top-notch tools and expertise.
This aligns with the directives of His Highness Sheikh Mohammed bin Rashid Al Maktoum, Vice President, Prime Minister and Ruler of Dubai, to prepare a new generation of coders, promote their skills and motivate them to actively participate in designing innovative solutions to challenges, thus consolidating the UAE's scientific and technical excellence.
The Coders' HQ, one of the "National Program for Coders" projects, hosted a group of female school students interested in artificial intelligence and coding. In celebration of International Women's Day, Al Olama met the students and introduced them to the UAE's efforts to empower women in various fields, especially modern technologies, AI and coding, to enhance their active participation in the UAE's march towards development and progress.
During their visit, students were introduced to the experiences and projects of the Dubai Future Labs and the National Programme for Coders. They were further briefed on the Museum of the Future, recently inaugurated by His Highness Sheikh Mohammed bin Rashid as a global scientific platform and an integrated institutional framework to shape a better future for Dubai and the whole world, and a headquarter that gathers futurists to design innovative solutions for future challenges. Students were also introduced to the latest technologies, the "Metaverse" virtual world, and the role of coding in the digital transformation of the UAE.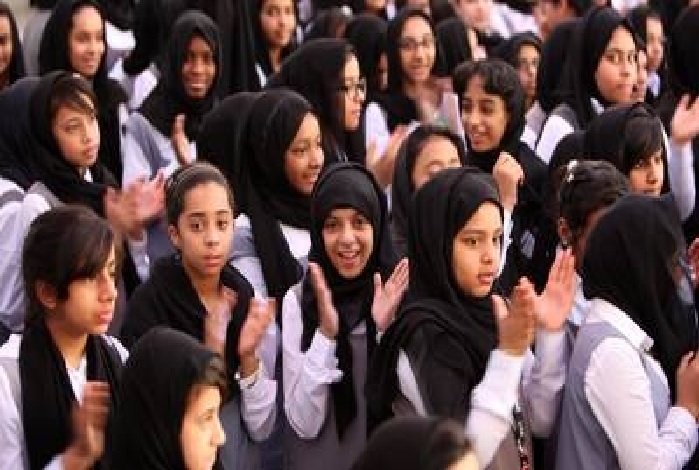 The Coders' HQ focuses on four main objectives: evaluating the coders' skills for recruitment, upskilling coders and enthusiasts, creating a strong network of coders, and connecting coders and enthusiasts with the best job opportunities. It encompasses nine main initiatives, namely HQ "Learn", HQ "Assessment", HQ "Meetups", HQ "Challenges", HQ "Hackathons", HQ "Conferences", HQ "Get Inspired", HQ "Internship", and HQ "021".
The UAE government launched the Coders HQ, embodying the directives of His Highness Sheikh Mohammed bin Rashid Al Maktoum.