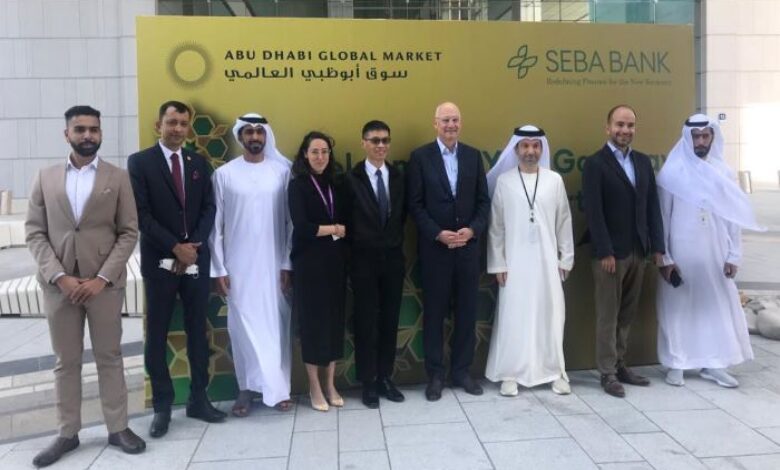 SEBA Bank, a fully integrated, FINMA licensed digital assets banking platform secures an ADGM license and opens an office in Abu Dhabi UAE. SEBA Bank has specifically secured an FSP( Financial Service Permission) license from Abu Dhabi Global Market ("ADGM")'s Financial Services Regulatory Authority ("FSRA") effective as of 07 February 2022. As SEBA Bank secures an ADGM license, and following receipt of this FSP, It has opened an office in Abu Dhabi ADGM to strengthen support for its regional partners in the provision of regulated digital asset services.
The FSP authorizes SEBA Bank to conduct regulated activities in the ADGM, including advising on investments or credit, arranging credit and custody, and arranging deals in investments; pursuant to the Financial Services and Markets Regulations 2015 ("FSMR").
The office opening in Abu Dhabi will further accelerate the considerable growth that SEBA Bank has achieved over the past year. In January, SEBA Bank closed a USD 120M Series C round enabling continued high-trajectory institutional business growth through further investment in product offering and technology. ADGM is part of SEBA Bank´s strategy to establish licensed presences in the markets which we serve. With the dedicated office in Abu Dhabi, the bank will further expand headcount across operations, sales, and business development in the region.
SEBA Bank is the Swiss smart bank providing a secure, institutional-grade, universal suite of regulated banking services for the new digital economy. As one of the world's first fully licensed banks with a core capability in digital assets.
Christian Borel, Senior Executive Officer and Branch Manager at SEBA Bank AG ADGM, added, "The UAE is a global leader in digital assets and blockchain, with the Emirates Blockchain Strategy 2022 providing a clear plan for cementing its place as a global hub for blockchain innovation. Abu Dhabi has established clear regulatory frameworks which allow licensed companies to operate with clarity in the country. As a regulated bank, SEBA Bank can act as a trusted counterparty to those interested in digital asset investment and banking services in the region."
ADGM has been at the forefront of virtual asset regulation in the region.
Article updated at 12:32 UAE Time.