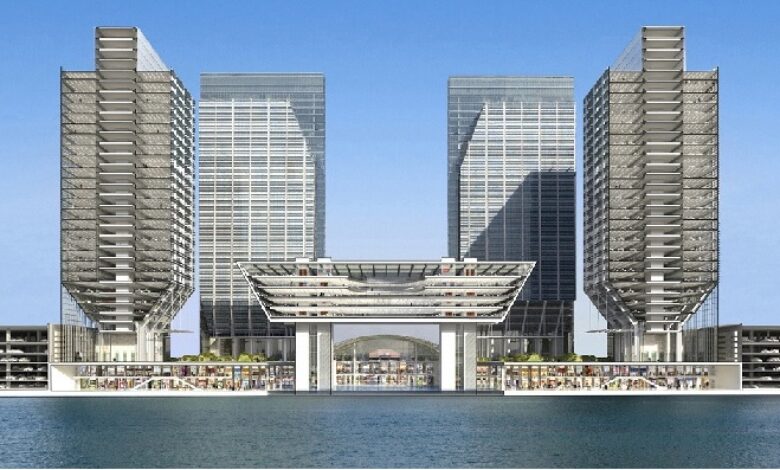 The UAE based Abu Dhabi Global Market has released a paper covering virtual asset economy and the role ADGM is playing in fostering this economy.
As per the published paper, by some definitions, a virtual asset may well take the form of any digitized token of value that could be traded, transferred or used for payment. A potential advantage of developing a virtual asset economy may be its ability to transfer value swiftly, securely, and efficiently, and ultimately democratize access to innovative financial services for businesses and people.
Embracing a virtual asset economy, that runs in tandem with, and spurs the development of, traditional financial markets, holds new possibilities enabled by the tokenisation of traditional financial instruments, commodities and physical assets in the MENA region. Whether through virtual assets or businesses adopting new distributed operating models running on distributed ledger technologies, blockchain is transforming the global financial and capital markets.
According to ADGM , the promise of virtual assets is that they provide an accessible, fast, and cost-effective alternative to traditional means of physical and electronic value transfer – making access to financial products more feasible for those who may have historically missed opportunities to benefit from products and services offered by traditional financial services firms.
Virtual asset transactions on public blockchains are pseudonymous and in some cases completely anonymous due to the nature of the blockchains that support the virtual assets. As the popularity of virtual assets continues to surge, the additional scrutiny by regulators around the world has increasingly been focussed on the risks related to crime, money laundering and terrorist financing activities being conducted using the virtual assets.
One thing to note is that blockchain technology is not entirely new, it has been around for over 10 years now. Since their creation, virtual assets like bitcoin have become hugely popular as trading and investment instruments. Nonetheless, without a robust regulatory framework and ongoing oversight, the virtual asset industry will remain an outlier in its significance compared to the overall finance industry.
Jurisdictions must adopt a balanced and technology neutral approach to ensure a healthy and orderly virtual asset industry continues to develop to ensure it delivers on its promises.
Innovation in the virtual assets industry is inevitable and regulators like Abu Dhabi Global Market's (ADGM) Financial Services Regulatory Authority (FSRA) anticipated that wave by setting in place the world's first comprehensive regulatory framework in 2018, which acts as a springboard for what is set to be the next evolution in finance.
The ADGM FSRA continuously engages with virtual asset players to keep pace with product innovation, market and technical developments so that licensed firms continue to meet desired regulatory standards.
The FSRA set clear guidelines to determine which digital assets are allowed to operate under ADGM's umbrella, and exactly what is a Virtual Asset: elements in dotted blue square are allowed to operate (Source: Abu Dhabi Global Market's Virtual Assets Activities Guidance)
The FSRA engages globally, both bilaterally and multilaterally, to support the efforts of regulatory and industry forums (across IOSCO, FATF and Global Digital Finance, for example) to share insights and to establish partnerships with relevant stakeholders.
It is important to note that as set out in the diagram above, the ADGM Digital Asset framework separately caters for both Virtual Assets and Digital Securities (which has a dedicated framework as laid out here).
Trust and agility at the core of the virtual asset regulatory framework
Knowing the virtual asset industry is in a constant state of development and growth, the FSRA has focused on creating a trustworthy, transparent and fair environment for all stakeholders.
This framework allows the regulator to ensure compliance not only with the regulations and rules of the FSRA but also relevant and applicable UAE laws and international standards which include prevention of money laundering and terrorist financing activities.
With the UAE federal level Anti Money Laundering and Countering the Financing of Terrorism legislation and Financial Action Task Force recommendations on a global level all being applicable to FSRA licensed firms including additional controls mandated by the FSRA for virtual assets, the comprehensive licencing regime is intended to give investors and consumers peace of mind knowing that their virtual assets are stored and transacted safely and securely