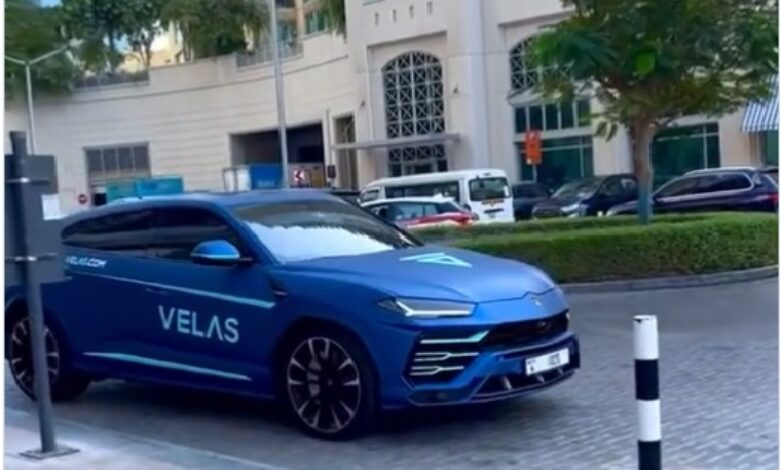 Swiss Crypto Valley headquartered Velas Blockchain platform for secure, interoperable, scalable transactions and smart contract, seems to be opening up a presence in Dubai UAE, as it has shared on twitter that the Velas car has been roaming the streets of Dubai UAE.
Velas is considered as the world's fastest EVM Blockchain enabling up to 75 000 tx/s, processed instantly, with highest security, almost for free. While the Velas Ecosystem consists of decentralized products built on top of its chain to present the ease of user experience of decentralized, open-source products.
Ethereum Virtual Machine (EVM) is a computation engine which acts like a decentralized computer that has millions of executable projects. It acts as the virtual machine which is the bedrock of Ethereum's entire operating structure. … Every Ethereum node runs on the EVM to maintain consensus across the blockchain.
Recently Velas has successfully made an impact through several key improvements to that original codebase. It is considered "Solana V2", due to the game-changing transaction throughput of up to 75,000 transactions per second. More importantly, transactions are instant and have incredibly low costs, boosting the network's efficiency even further.
Smart contracts built on Ethereum can be brought to Velas with a few clicks, creating a solution for DeFi, DApps, and even NFTs. A second development is the launch of VelasPad, the native launchpad for all Velas projects. It provides financial support and aids in legal, coding, marketing, and other matters to ensure projects can achieve their full potential. In October 2021, Velas allocated 100 million USD to startups building o top of the Velas Blockchain, marking a sizable increase from its initial pledge of $5 million earlier this year.
The grants program is designed to support the growth of the Velas ecosystem and expand its capabilities within Web 3.0, a broad umbrella term that describes the next stage in the internet's evolution. Like the initial $5 million grants program announced in August, the new funding initiative will allocate up to $100,000 per project. While Velas intends to fund a wide range of projects, developers who are creating solutions for DeFi, decentralized exchanges, nonfungible tokens and gaming will be given priority.