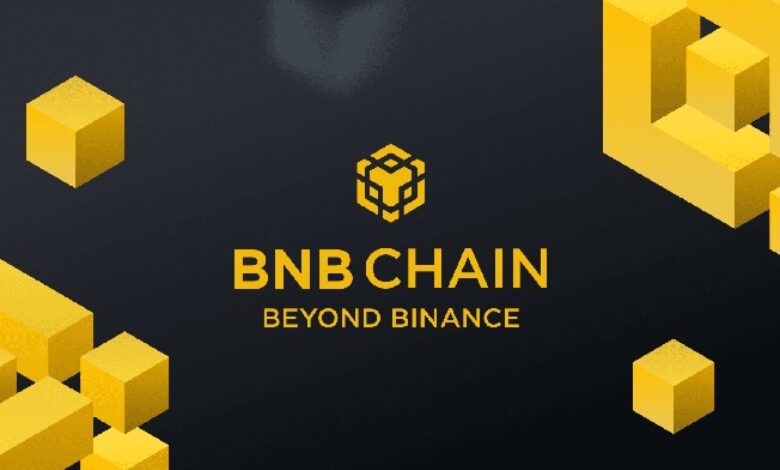 Binance Smart Chain and BNB are free at last from Binance, creating BNB Chain. According to a recent press release by Binance, BNB is more than just Binance, it has its own live ecosystem together with BSC ( Binance Smart Chain). BNB will be for everyone and as such it needed to free itself from Binance and become its own independent self, the BNB Chain, a combination of Binance Chain and Binance Smart Chain.
BNB Chain's mission is to build the infrastructure powering the world's parallel virtual ecosystem, the MetaFi, ( Metaverse and DeFi) and BNB Chain's commitment to the community is that it will be, Open, Multi-chain,For creators and inventors, Permissionless, Forever decentralized and bigger than Binance.
BNB Chain is comprised of BNB Beacon Chain (previously Binance Chain) – BNB Chain Governance (Staking, Voting) and BNB Smart Chain (BSC) (Previously Binance Smart Chain) – EVM compatible, consensus layers, and with hubs to multi-chains
BNB (formerly known as Binance Coin) stands for "Build and Build." Along with "fueling" transactions on BNB Chain (similar to gas on Ethereum), BNB also acts as a governance token. Holding BNB gives you the right to make your voice heard and is necessary to participate in BNB Chain's decentralized on-chain governance. With this name change also comes more advancements to benefit users, projects and developers connected to the BNB Chain community. Over the past year, the BNB Chain community has made even further technical upgrades for progressive decentralization, including:
Initiating the Bruno hard fork to increase the BNB burn rate.
A new BNB Auto-Burn protocol that is objective and verifiable
BNB Chain will also embrace large-scale applications, including GameFi, SocialFi and the Metaverse. In particular:
Scaling from one chain to multi-chain
Boosting the throughput of BSC
Introducing on-chain governance mechanisms
Improving scaling solutions and an expansion of the validator set of BSC from 21 to 41 (with 20 validators functioning as candidate block producers)
Above all, BNB Chain remains a community-driven, open-sourced and decentralized ecosystem. The support of its community of users, developers, validators and delegators is vital to its health. With BNB Chain gaining major technical updates, it's time for the community to take a flight towards MetaFi.
MetaFi is a blend of two words – 'Meta' for meta ecosystem and 'Fi' for DeFi. MetaFi is a concept that combines all different types of projects such as Metaverse, DeFi, GameFi, SocialFi, Web3, and NFTs and puts them under one umbrella – MetaFi.
MetaFi will allow for a wide range of blockchain functionality to merge in one meta ecosystem, and it will be interoperable thanks to defined metadata standards used across various platforms and blockchains. MetaFi can include DeFi products or a mix of fungible and non-fungible tokens or assets coupled together with community governance such as Decentralized Autonomous Organizations (DAOs).
The goal of MetaFi is to build and foster new ecosystems filled with a range of functionality, based around digital assets that empower mass adoption of the metaverse and also provide users and players with new use cases. Combining these different blockchain projects enables a full-fledged parallel ecosystem serving users from around the globe.None of this will be possible without stable and interoperable projects developed with multi-chain functionality and bridges that will facilitate the enormous volume of asset and data transfers.
And, this is where creators, developers and entrepreneurs have the unique opportunity to build for MetaFi with BNB. The BNB Chain community will build the infrastructure that powers the world's parallel virtual ecosystem.