Featured
UAE Commercial Bank of Dubai hosts NFT exhibition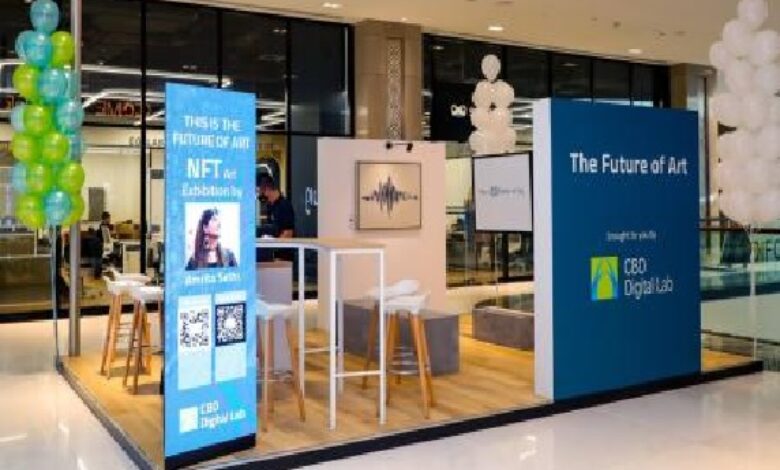 UAE Commercial Bank of Dubai, one of the leading banks in the UAE, hosted an NFT art exhibition at its Digital Lab in DIFC. The exhibition is presented in partnership with Amrita Sethi, a leading NFT artist from the UAE.
CBD's NFT art exhibition shares the story of how CBD has evolved with the UAE over the last 50 years. The story links the iconic Deira Clock Tower, integral to the logo and identity of CBD, to its landmark Head Office building. The art emphasizes how CBD will continue to lead the way for innovation and back the ambition of present and future generations to ensure long term sustainable growth for the UAE.
The Voice Note Art combines technology with the future of art. Amrita creates an immersive experience that merges the physical with the digital. By scanning the QR code embedded in the artwork, the Augmented Reality is activated, allowing observers to enjoy and "see sound" through her art. Each physical limited edition artwork will come with its own digital twin NFT, making CBD one of the first Banks in the world to have its own NFT.
"In the last couple of years, the market for NFTs has grown significantly and many artists across the world are utilizing the power of technology to showcase their passion. We are proud to be able to provide a platform to showcase one of the UAE's finest artists at our Digital Lab and to provide art lovers, technology enthusiasts, and the wider community a one-of-a-kind chance to experience the NFT technology", he added.