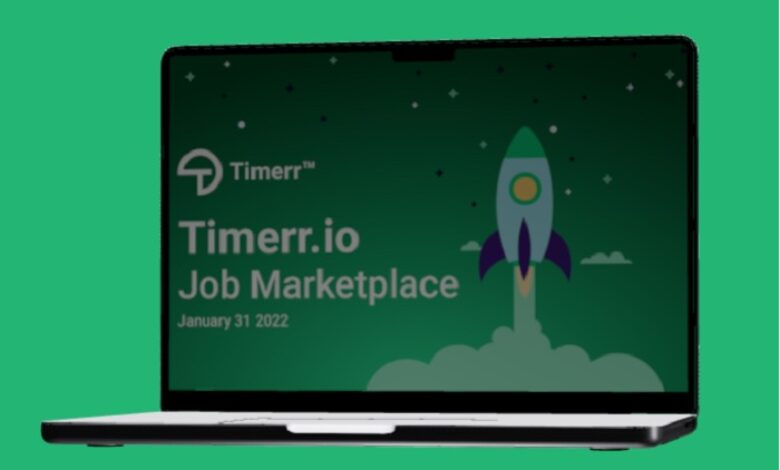 The founders of Timerr added, "Service providers lacking a large social network now have equal opportunities of securing work, the emphasis is on what providers bring to the table, and not who they know."
The startup is offering free listings for the first 100 Influencers / Promoters registered and verified. Johan Santos, Timerr CEO and Co Founder stated, " As cryptocurrencies have seeped into the mainstream, demand for crypto specific freelancers has skyrocketed. A platform transparently listing verified, highly vetted freelancers have the potential to transform the crypto space for the better. We want to be leading that transformation."
Although the initial 100 services will be listed on the platform free of charge, Timerr has announced that any additional services will be required to hold $250 worth of Timerr Token in order to list on their Platform.
The company said that this fee will "help ensure only serious professionals apply to be listed on the platform." To put this in perspective, if 1,000 services were to list on the platform, this would amount to $250k worth of Timerr Token qualifying as "locked", since these providers would need to continue holding the token to keep their listings live.
The Timerr Token, according to the startup's whitepaper, will run on the Binance Smart Chain. However, the end goal is to have the Timerr token running on Ethereum (ERC-20) and in future other blockchains.
There are two methods by which users – both purchasers and service providers – can access Timerr's services outlined above: either by holding Timerr Tokens, or by holding a Timerr NFT.
Timerr said it does not take a cut of transactions between project developers and crypto experts, however, a platform fee is charged for the users in exchange for usage of Timerr.